At Portneuf Valley Family Center (PVFC), we offer a variety of counseling and psychotherapy programs to meet your mental health needs. We recognize that your journey is unique to you. We are here to offer guidance and resources.
We offer outpatient and telehealth programs for individuals, couples, and families.
We work with children, adolescents, and adults.
What is Counseling or Psychotherapy?
Counseling and psychotherapy are terms that are often used interchangeably. However, there are some differences between the two. Let's look first at the similarities.
Both counseling and psychotherapy rely on you having a safe and open relationship with your therapist. Through this relationship, you are able to participate in therapeutic techniques that address specific problems you are experiencing. This occurs as you and your therapist develop an understanding of your behaviors and feelings. Both counseling and psychotherapy are effective for anyone interested in exploring them as part of their healing journey.
As we explain the differences, keep in mind that counseling is often used in psychotherapy and vice versa. This is often why the two terms are frequently used interchangeably.
You will meet with a therapist through counseling or psychotherapy to resolve behaviors, beliefs, emotions, feelings, and bodily responses. As you do, you can change self-destructive patterns, improve relationships, resolve painful issues, and more.
Counseling
Provides short-term solutions for current issues or situations.
Focuses on guidance and support for specific behaviors or situations
Helps you to identify your own problems
Allows you to find individual solutions
Takes place over several weeks to months
Psychotherapy
Provides long-term solutions for past or recurring issues
Focuses on finding patterns in your experiences and feelings
Looks at the big picture to identify core issues
Includes a variety of therapy treatments
Takes place over many years (continuous or intermittent)
Depending on your situation, therapy can be done outpatient, inpatient, and via telehealth.
Who Can Benefit from Counseling or Psychotherapy?
Anyone can benefit from counseling or psychotherapy. Whether you are someone who has been diagnosed with a mental illness, you are experiencing some extra stress in your life, or you just need someone to talk to, you can benefit from therapy.
Here are some of the possible reasons you may benefit from counseling or psychotherapy:
You are someone who has been diagnosed with:
Anxiety disorder
Depression
Bipolar disorder
Post-traumatic stress disorder (PTSD)
Obsessive-compulsive disorder (OCD)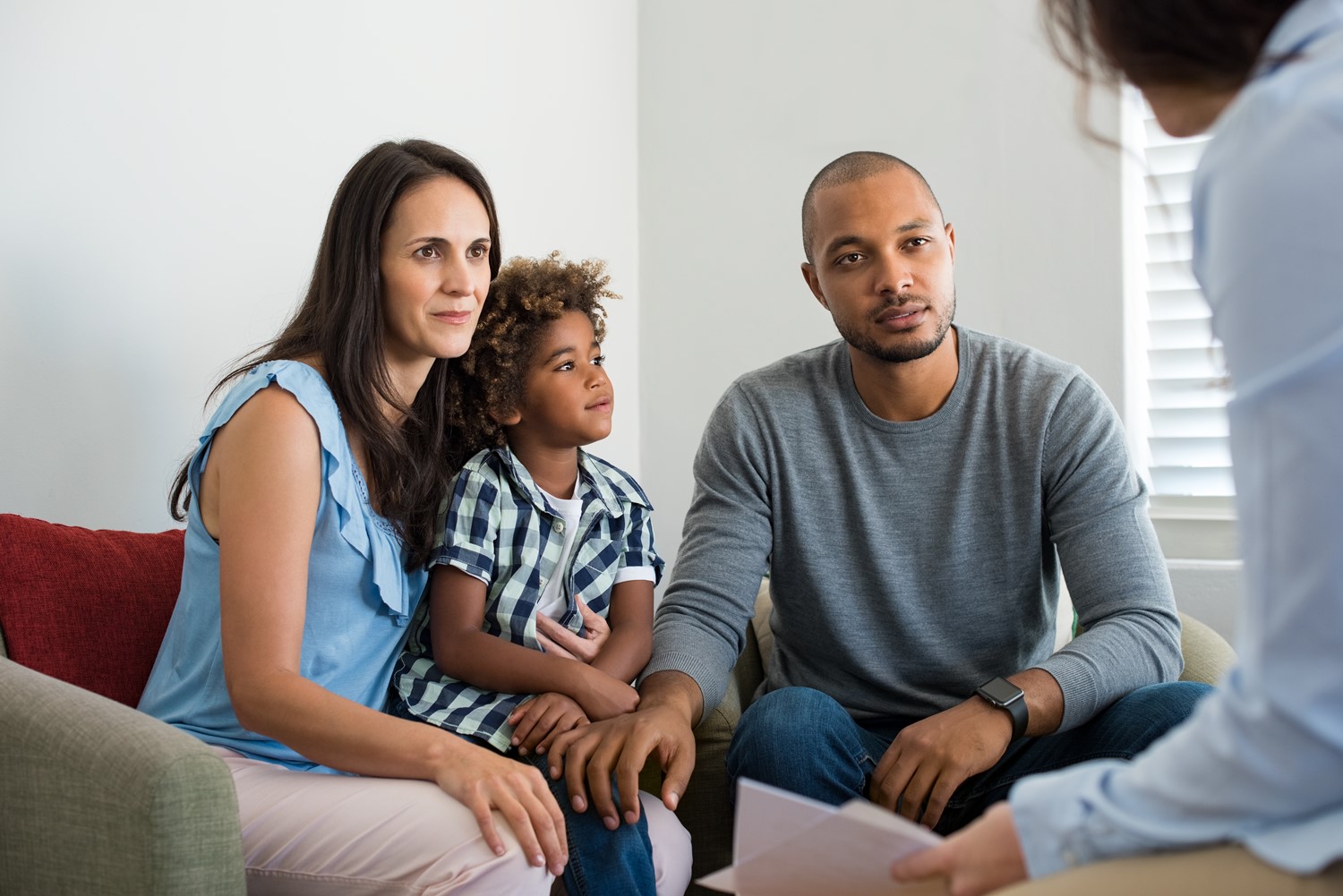 Abuse (any form)
Addiction
Anxiety
Behavioral challenges
Depression
Discrimination
Decreased appetite
Divorce

Family issues

Feelings of isolation

Illness

Job loss or stress

Life transitions

Loss of motivation
Loss of a loved one

Neglect

Phobias

Relationship challenges

Self-esteem issues

Self-harm

Unexpected mood swings
Suicidal thoughts

Stress

Substance abuse

Trauma

Change in behavior

Change in sleep

Withdrawing from family and life
If any of these resonated with you, we encourage you to schedule an appointment with a mental health professional to see what treatment options might be beneficial to you.
First Session
Your first session involves assessing your situation, formulating a diagnosis, treatment planning, and making treatment recommendations. It will give you an opportunity to meet with your therapist to make sure it is a good fit for both of you.
Your therapist will ask questions about why you decided to try therapy and what you hope to accomplish. They will also talk about their style.
You will have an opportunity to ask questions. Before you attend this first session, we recommend writing down anything you want to know. Having a list helps ensure you do not forget anything if you're feeling anxious or overwhelmed.
Keep in mind that you do not have to stick with the first therapist you meet. Therapy requires trust on both sides. If you feel uncomfortable at any point, it is okay to try someone else. It is important that you feel comfortable and safe talking with your therapist.
Additional Sessions
As you decide to continue with therapy, you and your therapist will determine the treatment plan together. This will vary for each individual and therapist depending on numerous factors. 
Some of the different techniques that your therapist may use include:
Accelerated Resolution Therapy (ART)

Adlerian psychotherapy

Acceptance and Commitment Therapy (ACT)

Behavioral therapy

Cognitive Behavioral Therapy (CBT)

Dialectical Behavior Therapy (DBT)

Eye Movement Desensitization and Reprocessing (EMDR)

Motivational interviewing

Solution-focused therapy

Trauma-focused Cognitive Behavioral Therapy
As you meet with your therapist, they may use one or several of these techniques. Their goal is to help identify ways to make positive changes in your life. In doing so, you may improve behaviorally, emotionally, mentally, physically, and socially. Overall, they want you to live a happier and healthier life.
How to Prepare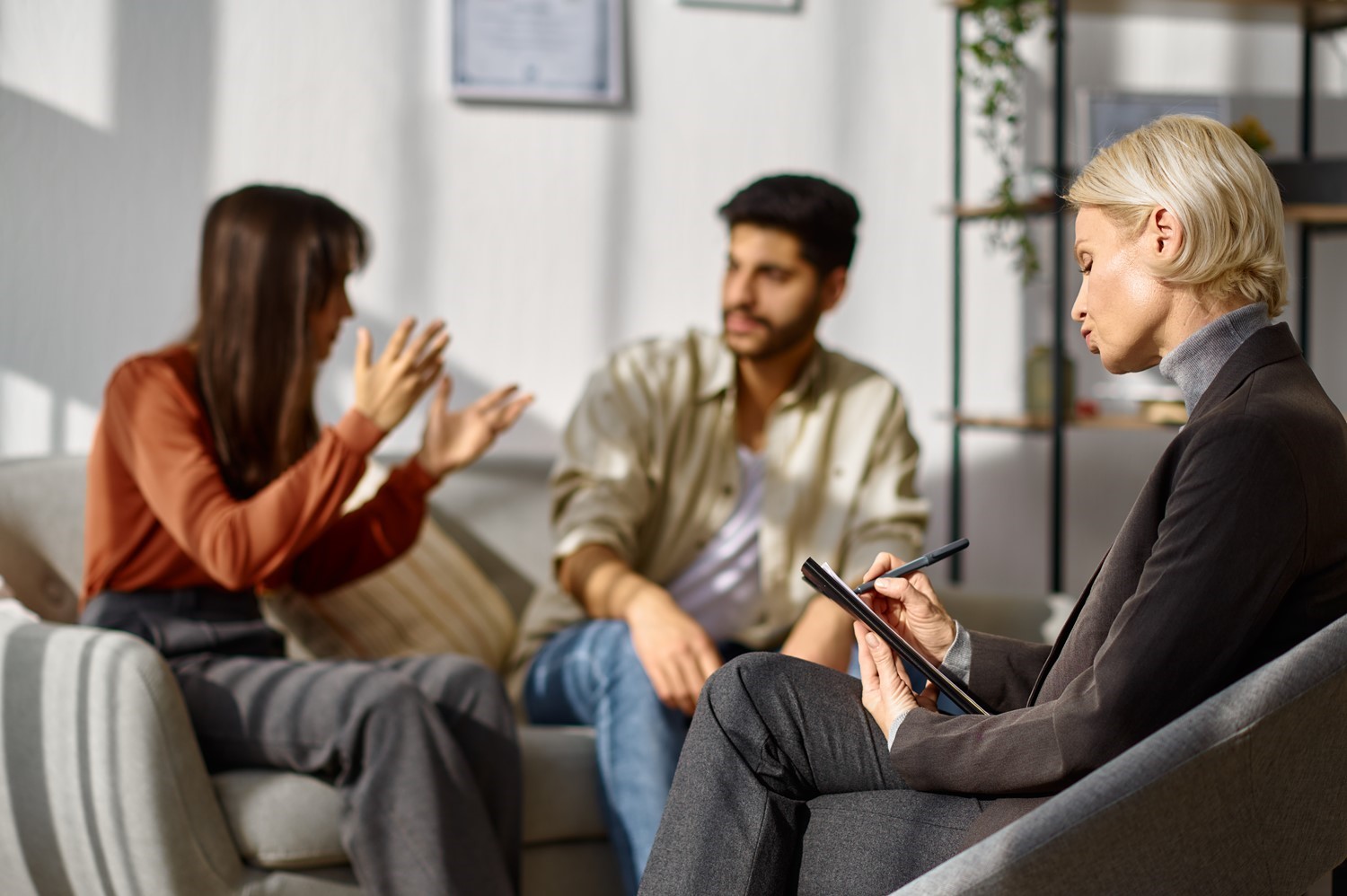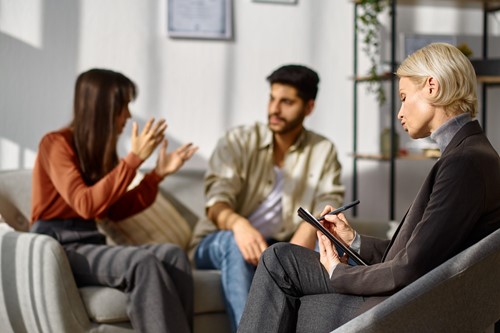 1. Set goals for what you want to accomplish through therapy. What is your "why?"
2. Dress comfortably. It will help you to become more relaxed.
3. Manage your expectations. Therapy is a process that takes time. It is not an overnight cure.
4. Set aside time before the session to prepare. Turn off your phone. Write down your thoughts and feelings if prompted. Take deep breaths. Give yourself plenty of time to get to the appointment.
5. Recognize your accomplishments or milestones, even the small ones. Celebrate your wins.
6. Be open and honest. This will help you to get the most out of each session. But, remember that you get to decide what to share and what not to share when you're ready.
7. Ask questions. Make a list of them as they come up and bring them to your session.
8. Schedule time after the session to reflect on what you learned, felt, experienced, and more. Write it down if desired. Talk to a close friend or family member if that feels comfortable.
9. Be yourself.
10. Do your homework. Your therapist might give you things to do outside the session. This helps your general progress.
Frequently Asked Questions
We recommend that you start by looking for a therapist in your local area, especially if you attend in-person sessions. If you feel comfortable, ask family and friends if they know someone.
If you need help for a specific issue (e.g., PTSD or trauma therapy), be sure to check the therapist's training. You will want to find a therapist who can meet your needs. 
Schedule your first visit with a possible therapist. It is important to feel comfortable with them. Your first visit will give you a sense of their personality, style, and more.
Of course. It is vital for you to feel comfortable with your therapist and develop a level of trust. Without those things, you will struggle to progress. 
If you feel uncomfortable or trust does not exist, you can change therapists at any time. You do not need to provide an explanation. Therapists understand that they will not mesh well with every possible client. 
Yes. Many of our clients feel anxious or overwhelmed as they start therapy. As you continue to work with your therapist, you will learn techniques to help you overcome those feelings.
This varies by person. Some people only need therapy for several months. Others may be in therapy for years. Depending on your type of issues, your therapist will work with you to create a treatment plan.
This will be determined by you and your therapist as you work together to develop a treatment plan. At first, you may see your therapist weekly or every other week. Over time, this may decrease based on your progress.
It may be possible that you need medication to support you during your healing. Medication may be needed short or long-term. 
Talk with your therapist if you are not already working with a physician and feel you might benefit from medication. They can discuss possible options with you.
Absolutely. The information you share in your sessions with your therapist is confidential. They are required by law to protect your privacy. 
Both are mental health professionals. However, they each complete different training before they can begin helping people. 
A psychiatrist is a medical doctor (MD or DO) who specializes in psychiatry. Psychiatry is a field of medicine that focuses on diagnosing, treating, and preventing behavioral, emotional, and mental disorders. Treatment often involves prescribing medication.
A psychologist holds a doctorate degree (Ph.D. or PsyD) and is often trained in clinical psychology or a similar field. They focus on evaluating an individual's mental health through psychological testing or talk therapy. Treatment often involves individual or group therapy sessions. They cannot prescribe medication.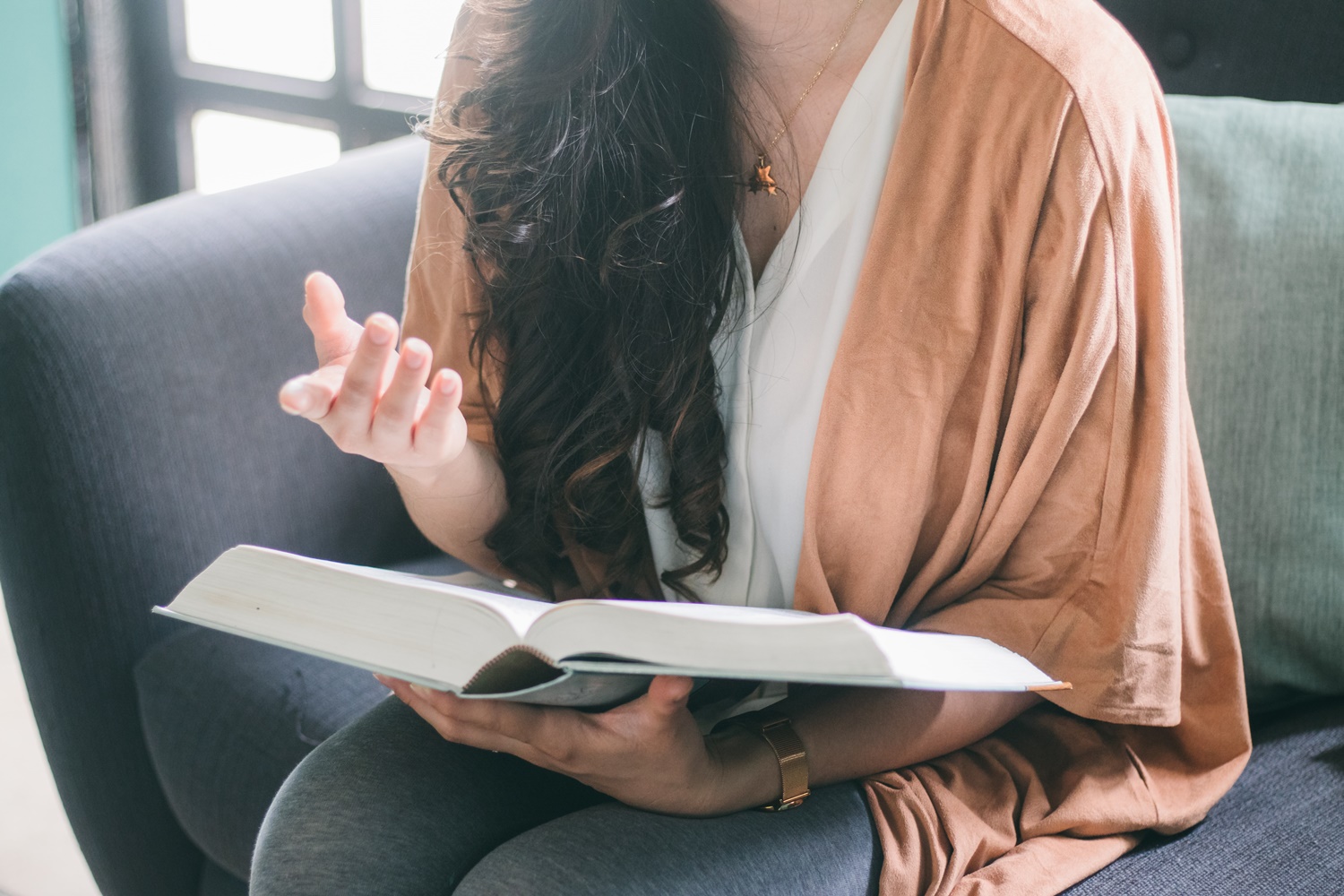 At PVFC, our team consists of highly trained therapists. They hold at least a master's degree specializing in counseling and psychotherapy techniques. Many have completed additional training for specific issues. 
Our staff is experienced in providing therapeutic treatment modalities, clinical evaluations, and resolution techniques. They hold a current license in one of the following areas:
Licensed Physician (MD or DO)

Licensed Psychologist (Ph.D. or PsyD)

Licensed Clinical Social Worker (LCSW)

Licensed Master Social Worker (LMSW)

Licensed Clinical Professional Counselor (LCPC)

Licensed Professional Counselor (LPC)

Licensed Marriage and Family Therapists (LMFT)
As applicable, the level of licensure may require supervision from an independently licensed clinician as outlined by the Idaho Bureau of Occupational Licenses.
Make an Appointment
Contact us today if you are interested in scheduling a therapy session or have questions about the counseling/psychotherapy services provided at PVFC