A message from the owners
Hello! We are the administrators of the Portneuf Valley Family Center (PVFC). Our approach in the community is to develop with the consumer what they specifically need to be successful, help them discover what will work for them, and assist them along in their journey.
PVFC has been in Pocatello since 2005 and in Soda Springs since 2010. We have years of investment in working with the staff and consumers with PVFC. We are continually looking forward to the opportunity to create change, opportunity, and seek potential growth for our consumers and employees.
We hope to continue to evolve and grow as a mental health facility where consumers can receive support and recovery options to be successful. We believe the quote, "The only normal people are the ones you don't know very well" by Alfred Adler.
Charity & Rob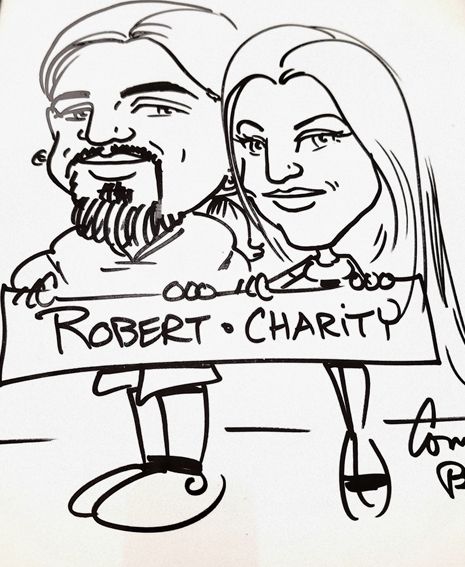 Helping People Help Themselves
At Portneuf Valley Family Center Inc., we are of the belief that people who are struggling with emotional and/or behavioral issues can reach a level of recovery that will enable them to live happy, constructive lives despite the problems they are facing. Sometimes we need the caring support of trained professionals in recognizing that path to recovery. This process of recovery is a unique journey for each individual. The services we provide begin as a partnership where each consumer is encouraged to actively participate in the planning and implementation of treatment goals.
We also work in collaboration with other providers and natural supports as part of a treatment team using multiple treatment models and resources to address the unique needs of the individual.
Quality Care...Quality People
Portneuf Valley Family Center, Inc. was established in 2005 and has continued to grow from simple beginnings to two office locations in southeast Idaho. PVFC began with a vision of finding the very best professional staff to address the mental health needs of those struggling in our community. We work hard to provide the highest level of community treatment that Southeast Idaho has to offer. We employ only those individuals who demonstrate great integrity, compassion, and experience in the mental health field.
Our treatment philosophy involves a community approach to recovery by working closely with each consumer and their natural supports to help them reach their highest level of satisfaction wherever they live. We believe that every consumer, regardless of their background or situation in life, deserves to be treated with dignity, respect, and integrity.