What is Medication Management?
Medication management provides an invaluable service: it's a comprehensive outpatient approach to treating many psychiatric disorders. It is also a crucial part of your care when selecting medication as your treatment option. At Portneuf Valley Family Medical Center, we manage medications for patients ranging from ages six and older.
Medication management involves the collaborative effort between you, your provider, qualified mental health professionals, and treatment providers. Together, this team will evaluate your individual needs, diagnose any psychiatric disorders, and develop a comprehensive treatment plan. This approach includes the collaborative efforts of both the caregiver and the patient to optimize their medication and their behaviors to better provide the most optimal medications to manage their mental health.
During the first assessment, your provider will perform a clinical evaluation. It includes a thorough discussion of your medical history, current symptoms and concerns, medication usage and history, past diagnoses and treatments, lifestyle habits, behavioral and psychosocial history, and a psychosocial support system. All of this is essential for defining the best treatment goals and providing a care plan for you.
To better provide optimal medications and treatment methods, providers will first assess the strengths of each patient. Depending on these abilities, caregivers can rely on specific treatment methods to embolden the efficacy of a patient's existing strengths. If psychotropic medication is necessary, your provider  will initiate an evidence-based medication program and provide continual follow-up and support. It will involve regularly scheduled appointments to monitor your progress. It also entails a review of any potential side effects or changes that need to be made to the medication treatment plan to ensure maximum efficacy. 
Throughout treatment, you will discuss any side effects or medication concerns with your provider. You will also provide regular updates to the team and have a say in the decision-making process. All this helps ensure that the education, overall health promotion, and mental health counseling your medication providers will provide work best.
Should you need additional services, medication providers can order and interpret laboratory tests or provide referrals to general practitioners, specialists, or community health services.
Medication management is an important part of the care and treatment for those suffering from mental health conditions, including depression, bipolar disorder, schizophrenia, anxiety, and attention-deficit/hyperactivity disorder (ADD/ADHD). It's also beneficial for those with co-occuring conditions.
Medication management can help individuals better manage their symptoms and improve their overall quality of life. By providing education, regular follow-ups, and monitoring, individuals can understand their conditions and get the right medications tailored to their needs. It, in turn, may reduce the risk of medication misuse or abuse and reduce the burden of recurring mental health episodes.
Overall, medication management presents an effective and safe way to treat a range of psychiatric disorders and provides an invaluable service for finding the right medications and treatments.
At Portneuf Valley Family Center, we specialize in providing medication management care for the adult, adolescent, and child mental health needs of children ages six and older. Our team of specialists ensures that you or your loved one receives the best care from the moment they walk in our door.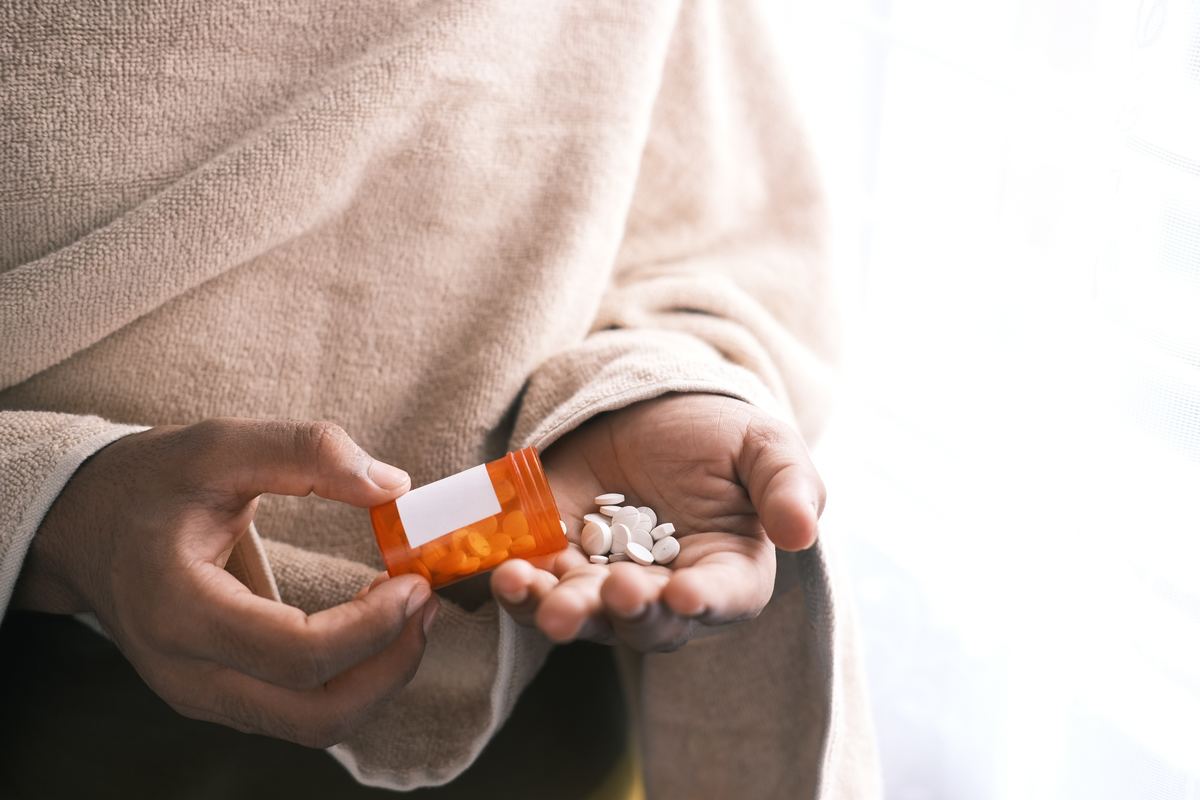 At Portneuf Valley Family Center, our team of qualified professionals consists of Idaho licensed psychiatric nurse practitioners, adolescent psychiatry professionals, and licensed professional counselors. All our medication providers are licensed with the Idaho State Board of Pharmacy, the Federal Drug Enforcement Agency, and the provider's national credentialing board.
All our specialists have extensive experience working with children, adolescents, and adults to develop comprehensive and individualized treatment plans tailored to their personal needs. Our professionals are committed to providing compassionate care to promote the best mental health care for patients.
Frequently Asked Questions
You should pursue medication management if you're showing symptoms of a psychiatric disorder and want to explore the benefits of psychotropic medications. It's also important to consider medication management if you do not see the desired results with therapy or other interventions.
Medication management is a comprehensive and collaborative approach to treatment. Unlike a one-time prescription, it involves an ongoing assessment of your needs and regular monitoring to ensure the best results. It also includes discussions of lifestyle habits, psychosocial history, risk evaluation, and more. This helps ensure that the medications you receive are tailored to your specific needs and are effective, safe, and well-tolerated.
Make an Appointment
We understand that medication management can be an intimidating process, so we strive to provide a welcoming and comfortable environment that promotes healing and growth. Most importantly, you are in the driver's seat—you have the power to make decisions about your care.
If you or a loved one need medication management, don't hesitate to reach out to our team today. We're here to help you get the care and treatment you deserve. Call us to schedule an appointment or inquire about our services. We look forward to helping you on your journey!