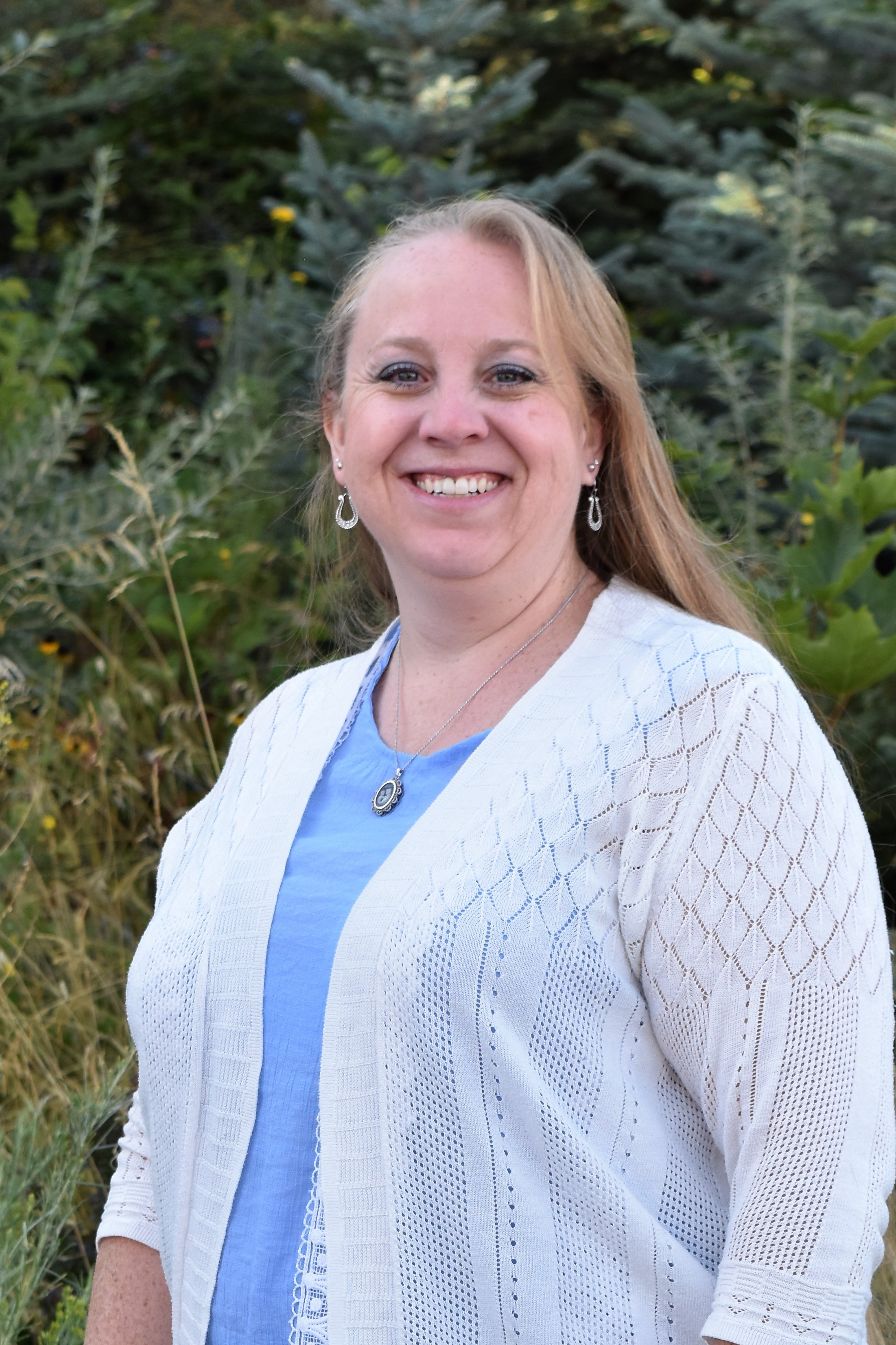 Sara Bigelow, LCPC, NCC, Clinical Supervisor
Sara Bigelow is a Licensed Clinical Professional Counselor. Sara has experience working with children, adolescents, adults, families, and couples. She has worked with a variety of issues from depression and anxiety to more chronic mental health issues. Sara also enjoys providing supervision to counseling students and counselors pursuing their clinical licensure. A native of the area, Sara enjoys spending time in the outdoors with her family, reading, and music.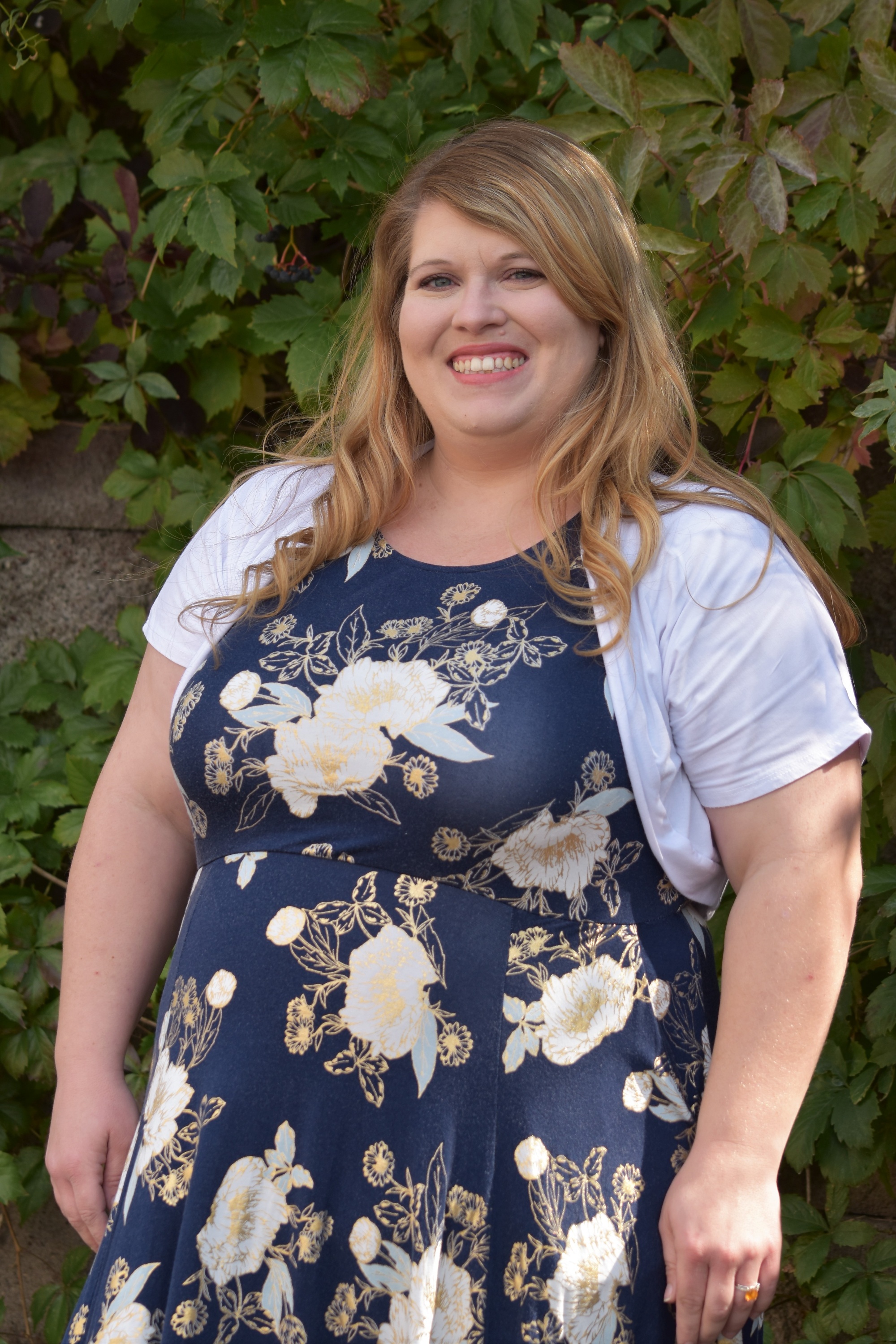 Alyssa Newman, LPC
Alyssa graduated from ISU in 2017 with her masters in Marriage, Couple, and Family Counseling. She enjoys working with a wide range of clients, including adults, adolescents, children, families, and couples. After graduating she began working with children and families dealing with child sexual abuse, and has training in evidence-based treatments for trauma including TF-CBT (Trauma-Focused Cognitive Behavioral Therapy) and EMDR (Eye Movement Desensitization and Reprocessing). She also has experience with helping children with sexual behavior problems; and enjoys working with kids, caregivers, and families with Autism Spectrum Disorder. Alyssa has lived in Pocatello for the past 20 years, but also lived across the U.S. and traveled to several different countries, including 18 months in Chile where she learned to speak Spanish fluently. She also loves dogs, writing, music, movies, board games, and spending time with friends and family. Alyssa's focus in counseling has always been for her clients to feel heard and understood, and to find peace with the challenges in their lives.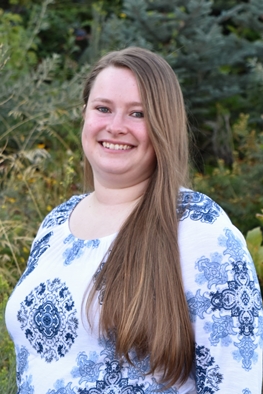 McKenzie Christensen, LCPC, 
I work with a wide range of ages and specialize in marriage, couple, and family work. I also enjoy attachment work with children and their caregivers, utilizing play therapy techniques. I am born and raised in Pocatello, Idaho. I enjoy outdoor actives such as fishing, camping, and 4-wheeler riding. You can find me at home reading, scrap-booking, making cards, or crocheting.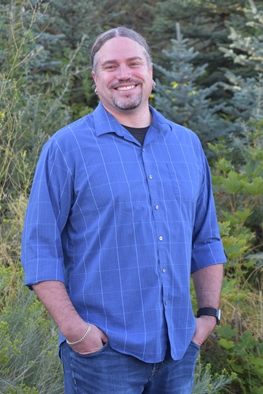 Robert DeWall, LCPC, NCC, QSUDP, Administrator/Clinician
I am a native of Pocatello spending most of my life here. I attended Highland High School before
receiving a B.A. in Sociology and my Master of Counseling with an emphasis in Marital, couple, and
family counseling from Idaho State University. I began my career as a therapist working with adolescents
struggling with addictions and their families prior to focusing more on mental health counseling. I have
worked as a therapist for over ten years and have enjoyed assisting others in reaching their goals and
improving their lives. I have an advanced certificate in Adlerian studies through the Idaho Society of
Individual Psychology and I use these techniques in working with my clients. I am also trained in
Accelerated Resolution Therapy and have seen this technique work very well with individuals struggling
with past trauma and PTSD. When not in my office I like being outdoors and spending time with my wife
and children and riding my Harley.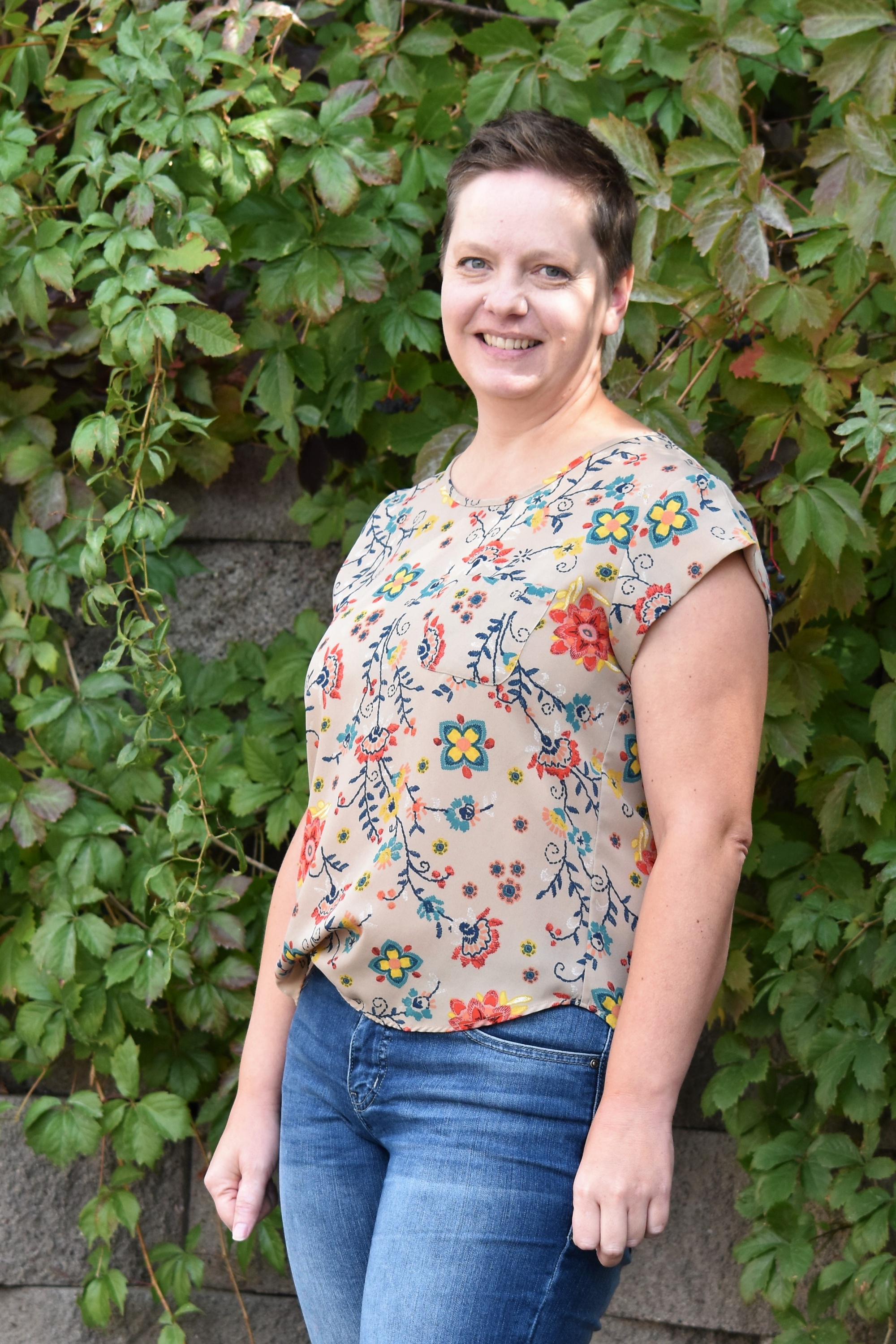 Maggie Gardner, LPC
Maggie was born and raised in Idaho and has called Pocatello home for 18 years. She has a bachelor's degree in psychology from Idaho State University and a master's degree in counseling with an emphasis on Marriage, Couples, and Families, also from Idaho State University. Go Bengals! Maggie is a Licensed Professional Counselor who has experience working with individuals, families, and couples across all life stages.
Maggie is a wife and mother who enjoys spending time with her own family. She enjoys playing video games, various hobbies, and has taken a great interest in planting as many roses as she can in her backyard.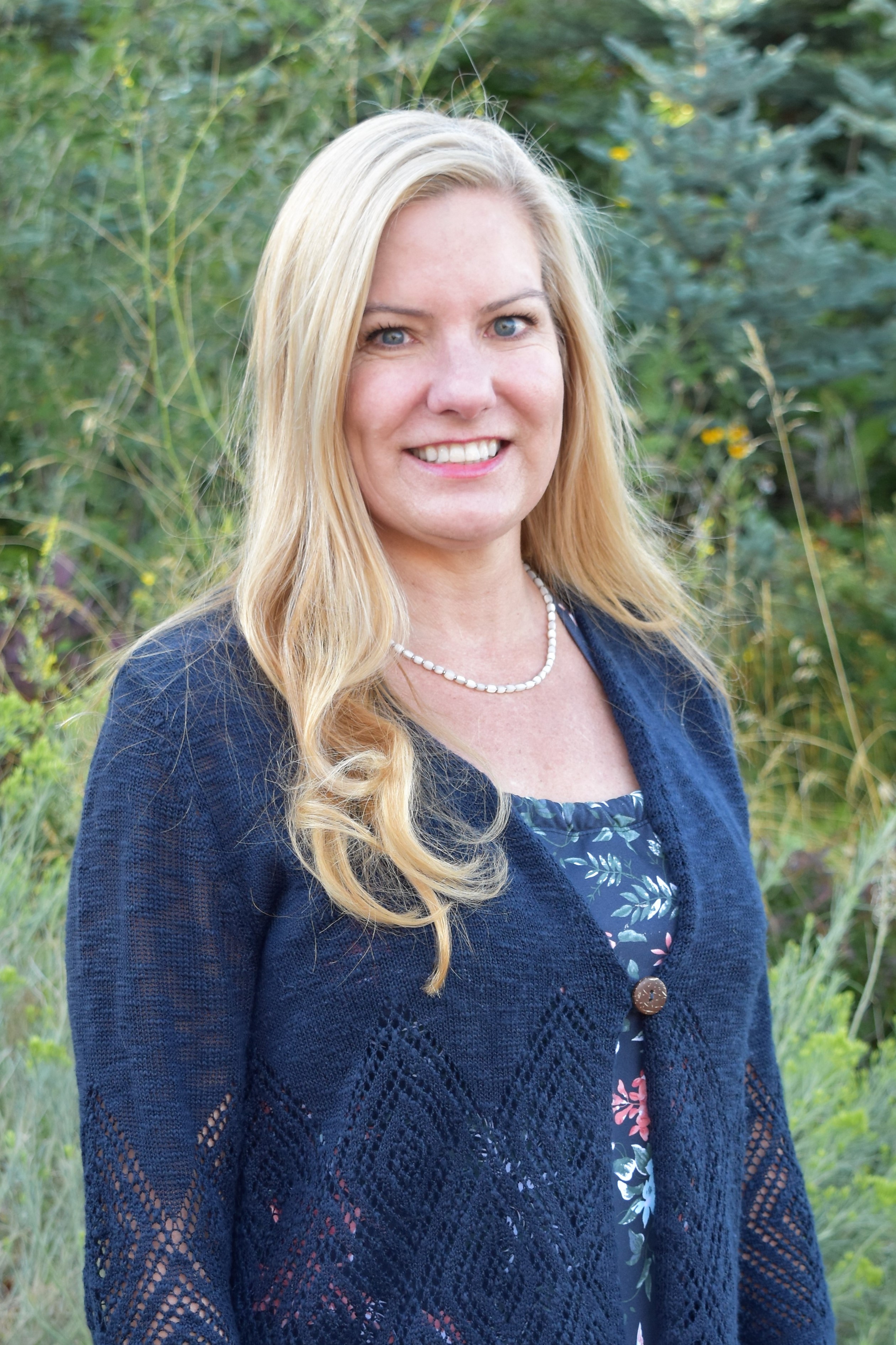 Renée Katter, PA-C
Adult/Adolescent Psychiatry
Education: Masters of Physician Assistant, Idaho State University.
Specialty: Adult and Child Psychiatry, Medication Management, Behavioral analysis including Diagnosis and Evaluations.
Personal: Renée is an outdoor enthusiast who loves hiking with her family and dogs.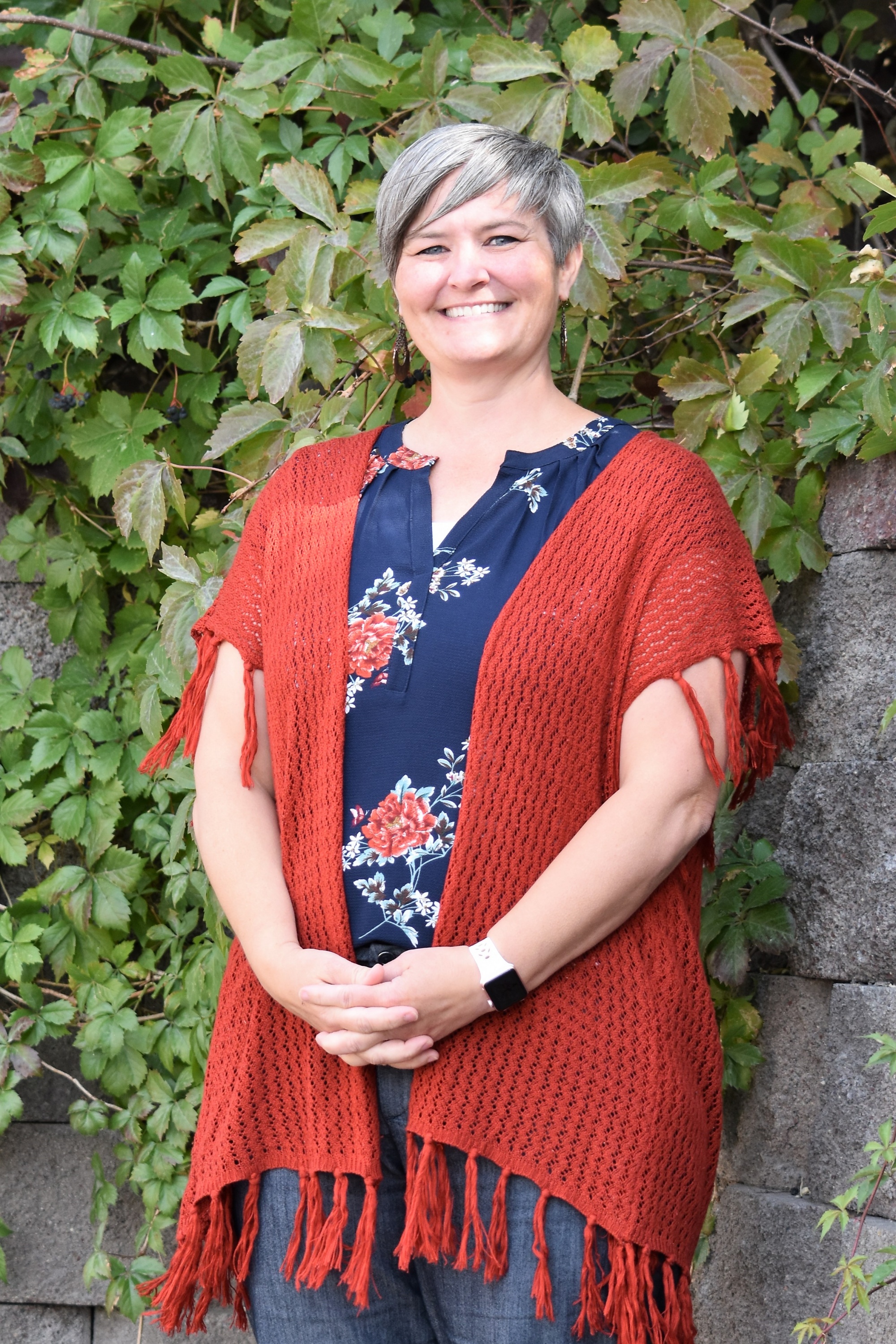 Wende Leavitt, PA-C

Wende is a long-time healthcare provider in the Pocatello Area. Her desire to make a larger impact on the health of our community prompted her to change professions from dentistry to medicine. She is the mother of 4 children and grandmother of one and has been married to her husband Dean for 25 years. Wende is a graduate of Idaho State University's Physician Assistant Program. Her goal is to help her patients navigate the challenges associated with serious and persistent mental illness with dignity and grace through lifestyle and medical interventions.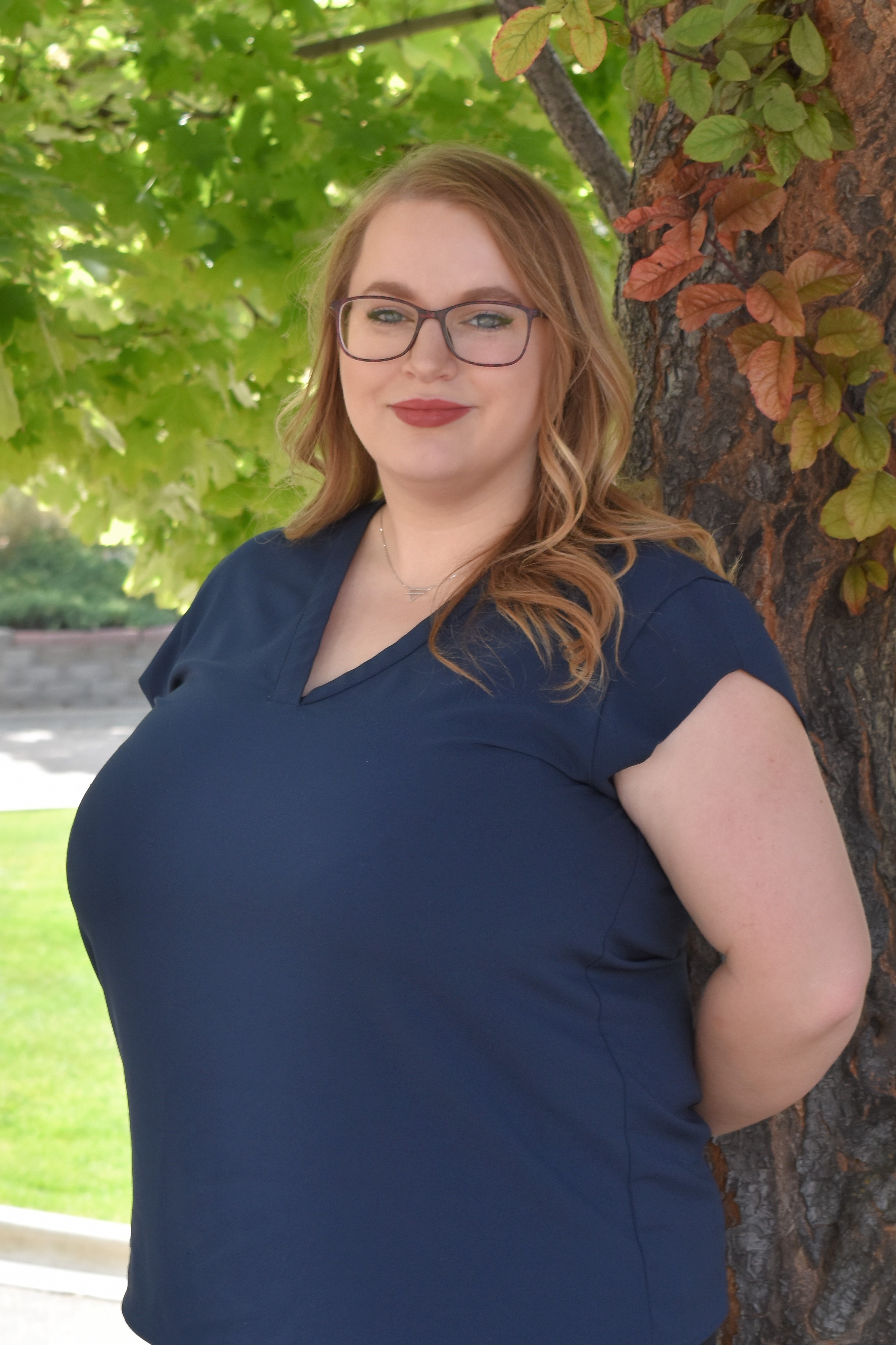 Liz Macklin, LPC
Liz graduated from Idaho State University with a Masters in Counseling in the Marriage, Couple, and Family track. She works with individuals, couples, family, and children with a focus in family systems, relationships and sexual health and well-being. Liz enjoys music and playing with her dogs.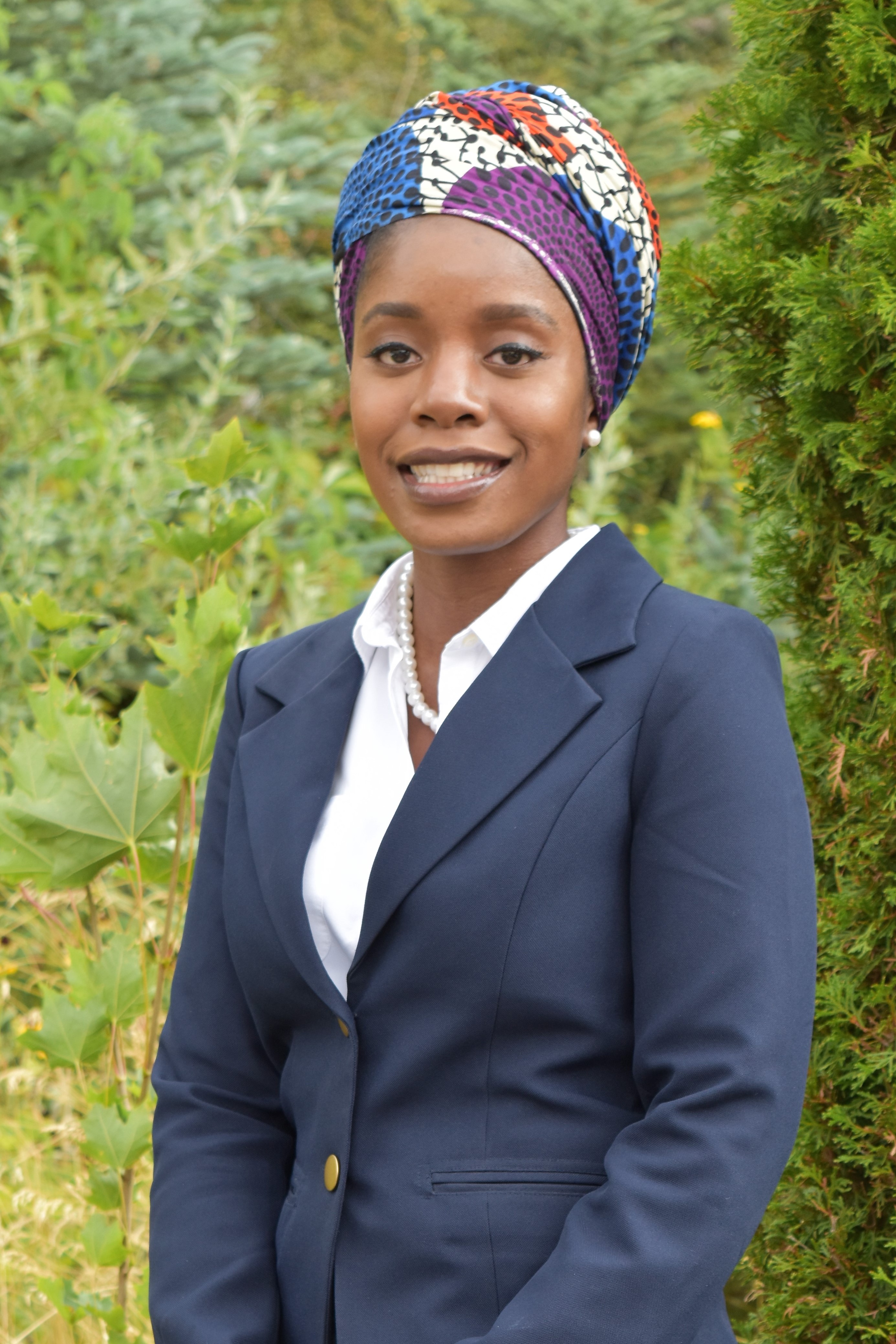 Olivia Ngadjui, LPC
Education: Obtained a Master of Arts degree in counseling from The George Washington University, and is currently pursuing a PhD in counselor education and counseling from Idaho State University.
Population Served: Children, adolescents and adults.
Practice Specialty: Theoretical Integration, Client Centered Therapy, Cognitive Behavioral Therapy, Dialectical Behavior Therapy and Mindfulness.
Focus: Suicidality, Homicidality, Trauma, Grief and Loss, Anxiety, Depression and Self-Esteem/Self-Concept Issues.
Personal: Enjoys traveling, hiking, cooking, reading, photography and art museums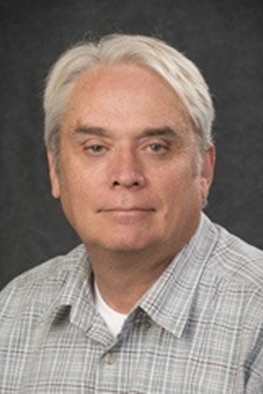 Kelly Palmer, D.O.
PVFC Medical Director
Education: Doctor of Osteopathic Medicine, Psychiatry Board Certified Adult and Child Psychiatry
Specialty: Medication Management, Psychiatric Evaluation and Consultation for Children and Adolescents.
Personal: Dr. Palmer enjoys biking and spending time with his family.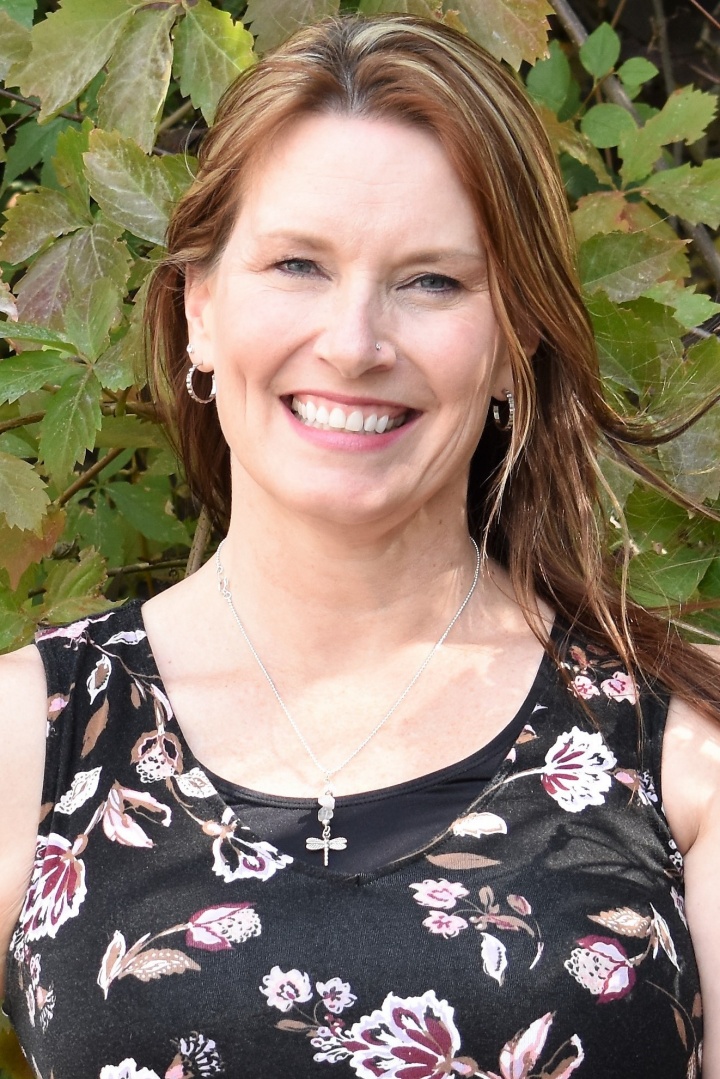 Charity Potter, LCPC, NCC, LSW, Administrator/Clinician
Hey, I decided that after years of waiting tables, janitorial work, motel management, and fast food experience, that I would like to take a different approach to the helping professions. I enrolled in ISU and learned that I needed to petition to be admitted as a student. WOW! what an ascending risky venture it has been! During numerous years of navigating employment, school expectations, and parenting, I received my BA in Social Work in 2004 then a Masters Degree in Counseling in 2006. I have had the opportunity to work in corrections and community mental health settings. I completed a Certificate of Advanced Professional Studies in Adlerian Psychology, and I am trained in Accelerated Resolution Therapy (trauma and psychological disorder treatment). I enjoy clinical diagnostic work, working with personality disorders, and providing encouragement to individuals that seek treatment. I am a native of the area as I was raised in Lava Hot
Springs.  I enjoy riding my motorcycle, spending time with family, humor, authenticity in others, attending concerts, and outdoor activities.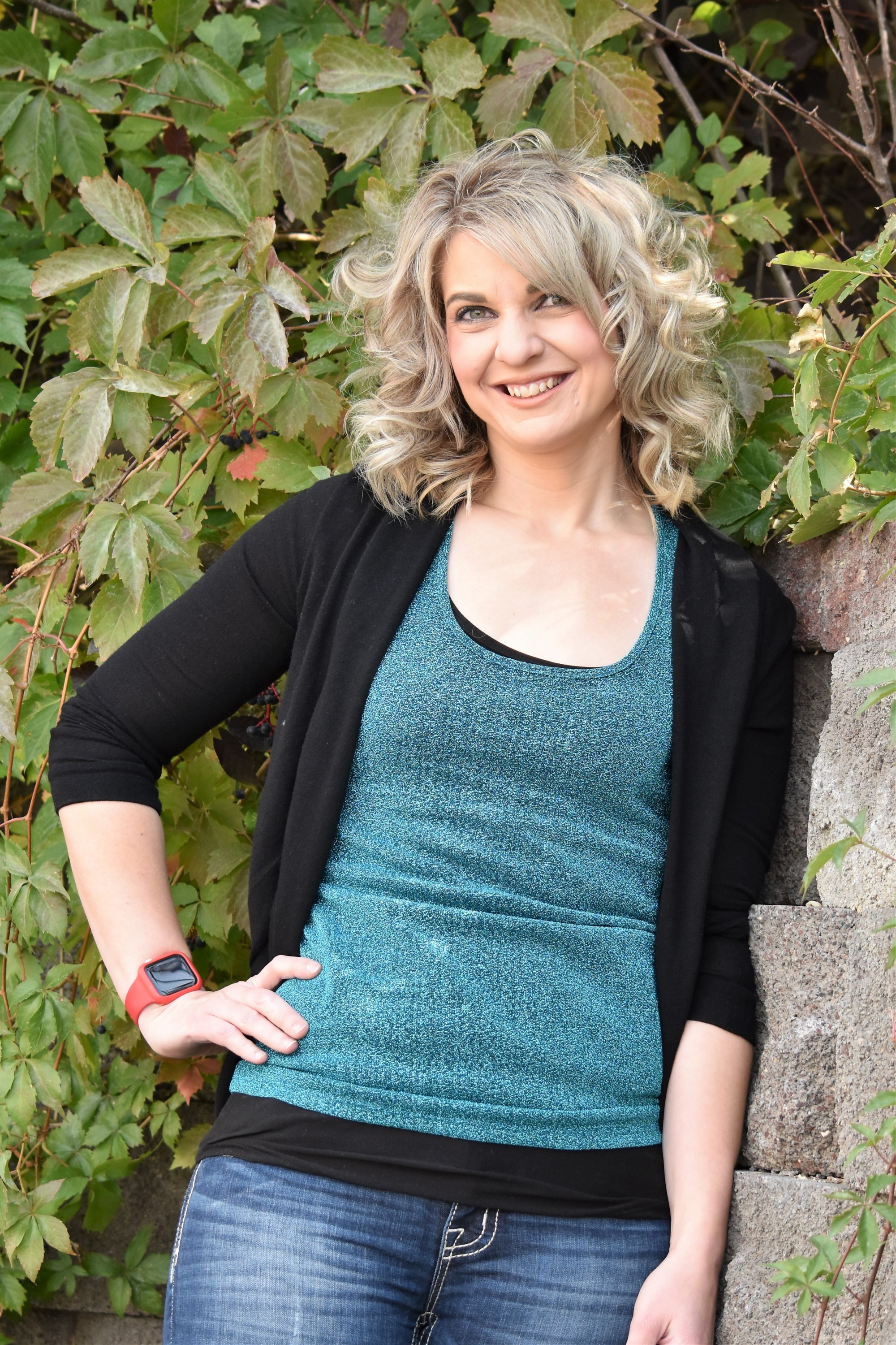 Tandice Peterson, LCPC, NCC, Intake Team Lead
Originally from the Boise, Idaho area, Tandice has always enjoyed working with children and families and has been able to make this passion a career. She values helping others know they are not alone and see the other side of their struggles. Her career began working with children and adolescents with developmental delays, then adapted into helping families and individuals learn daily skills to increase quality of life and learn to effectively communicate with others. She achieved a Bachelor of Science in Psychology in 2011 followed by completing Idaho State University's Counseling Program in 2014 and graduating with a Master of Mental Health Counseling.
Tandice's primary theoretical approach is Cognitive Behavioral Therapy. However she also utilizes theories such as Dialectical Behavior Therapy, Adlerian Psychology, Cognitive Behavioral Therapy, the use of books, Art Therapy, sand Tray Therapy, Play therapy and attachment therapy. Currently she is working toward becoming certified in Animal Assisted Therapy.
Tandice enjoys working with adolescents, adults, children, families and couples. She has extensive experience working with child and adolescent victims of sexual abuse and a variety of other trauma, as well as attachment issues such as Reactive Attachment Disorder. Tandice works with families in the court system providing reunification therapy to help families reunite healthily and effectively. She works with the court in providing supervised visitation services in collaboration with the courts as well. Tandice has knowledge and experience working with children and families struggling with sibling and parent conflict issues. Anxiety disorders, depression disorders, PTSD, Bi-Polar, Domestic Violence, Relationship issues, self-esteem and identity issues are also areas of expertise.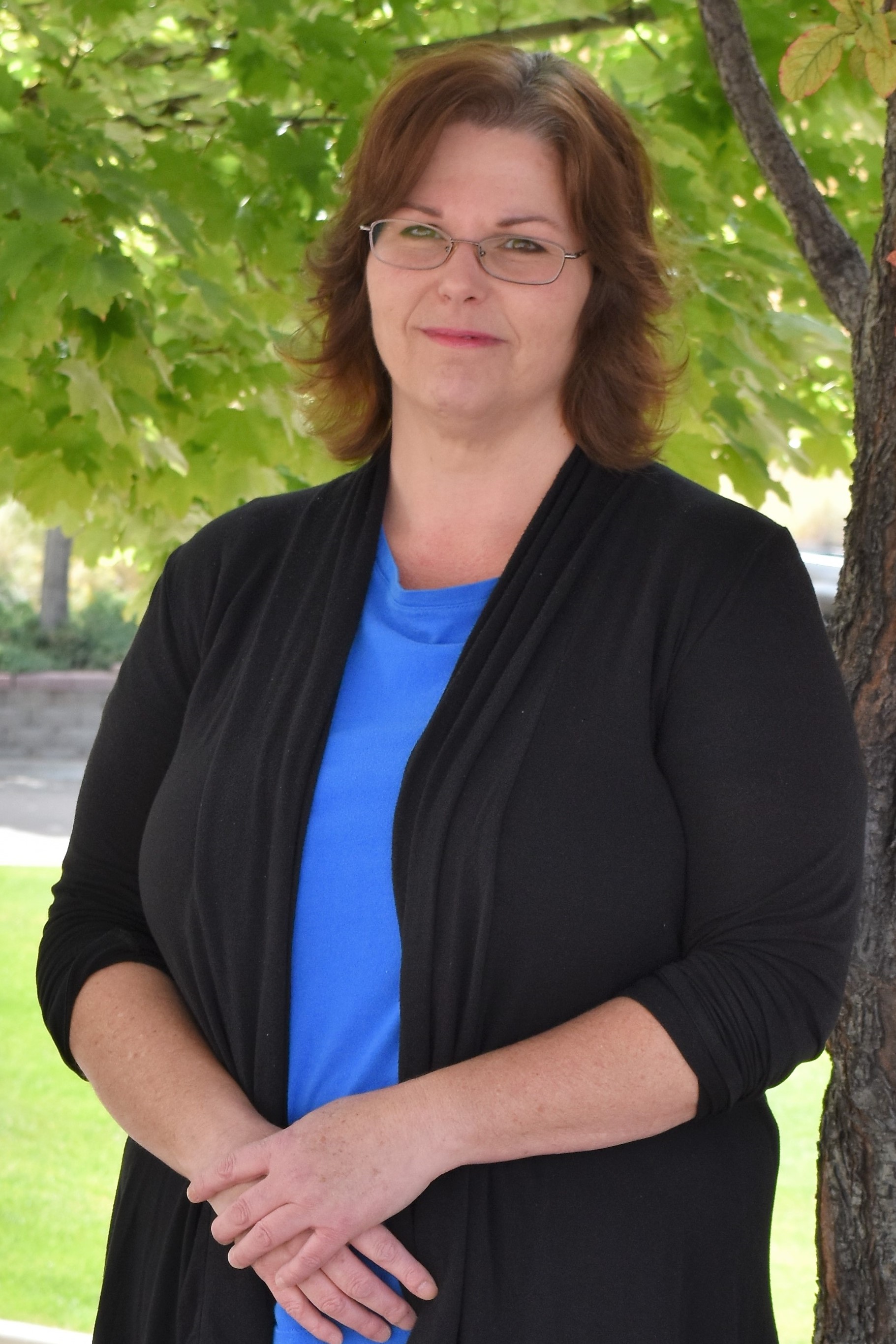 Liva Rigney, PhD.
Education and Credentials: Doctor of Philosophy (PhD) in Psychology, Idaho State University; Licensed Psychologist in Idaho.
Population Served: Psychological and neuropsychological assessment for children, adolescents, adults, and older adults.
Practice Specialty: Psychological and neuropsychological assessment, Cognitive Behavioral Therapy (CBT), Motivational Interviewing, Behavioral Couples Therapy, Parent Management Training (PMT).
Focus: Behavioral Self-Regulation, Communication Effectiveness and Conflict Resolution, Preadolescent Problem Behaviors.
Personal: A native of western Idaho, Dr. Rigney has lived in the Bannock County area since relocating to Pocatello for graduate school in 2006. She enjoys reading, writing, camping, and stock-car racing, and won a prize for spelling "pneumonoultramicroscopic-silicovolcanoconiosis" correctly in sixth grade.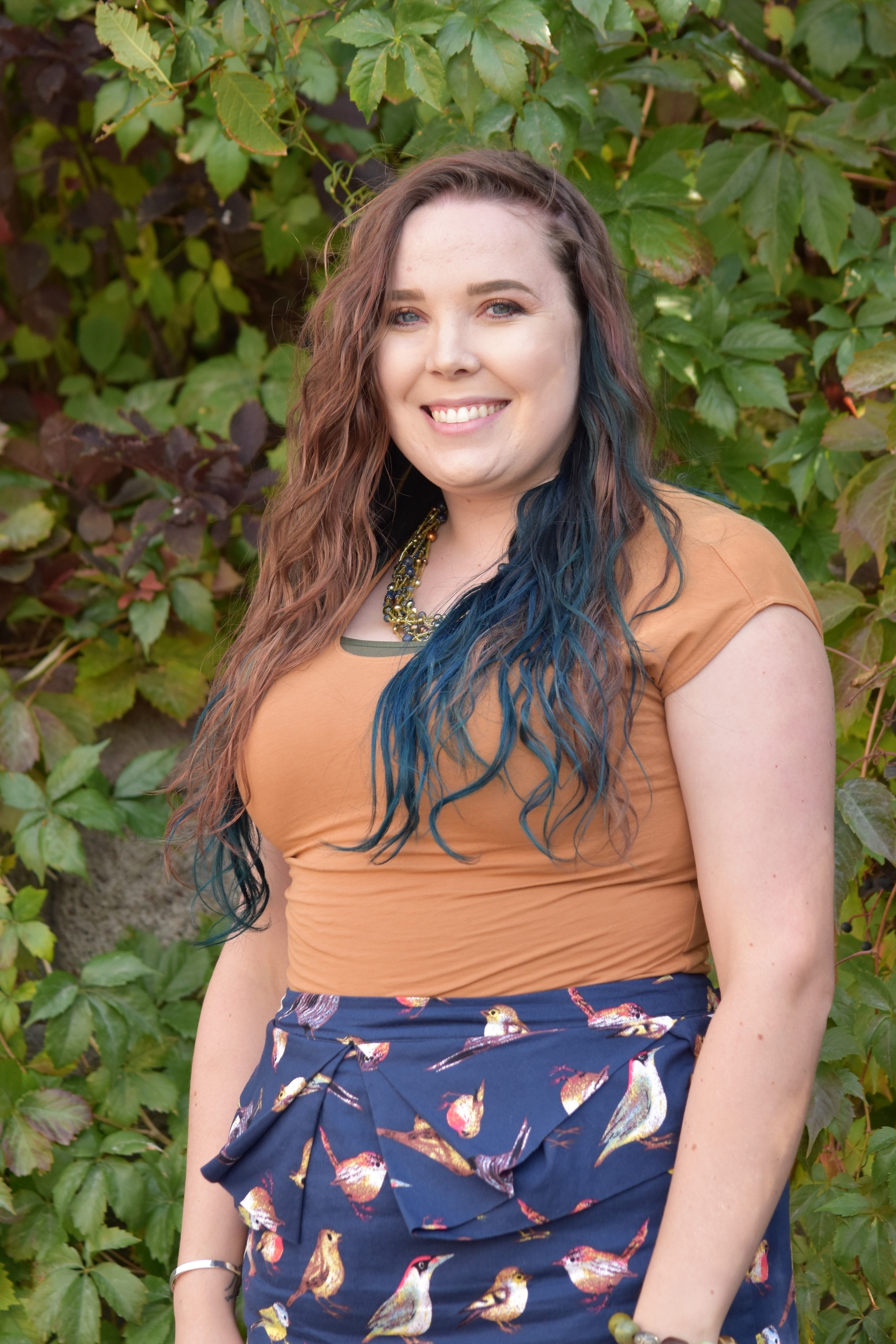 Ashley Rorhbach, LPC
Education: Bachelor of Arts, Psychology from Southern New, Hampshire University, Master of Counseling in Clinical Mental Health, Counseling from Idaho State University, National Certified Counselor, Licensed Professional Counselor, Certificate in Animal Assisted Interventions in Counseling
Specialty: Ashley has a clinical focus of working with individuals who
identify within the LGBTQIA+ spectrums, adolescents, and with those who have experienced trauma. Her professional aim is to promote inclusivity in rural populations. She holds a certificate in Animal Assisted Interventions in Counseling, which allows her to talk with clients to see if incorporating an evaluated therapy animal into sessions would be supportive and growth-fostering. Ashley practices from a Feminist/Adlerian theoretical orientation but incorporates Dialectical Behavior Therapy, Cognitive Behavioral Therapy, as well as other theories into sessions.
Personal: Originally from Montana, Ashley is enjoying living in Southeastern Idaho. She has a multitude of hobbies including reading, knitting, weaving, spinning fiber, and playing with her animals. Ashley and her family have 15 ducks, three horses, three dogs, and a rabbit who is in training to be a therapy animal to work with her in sessions.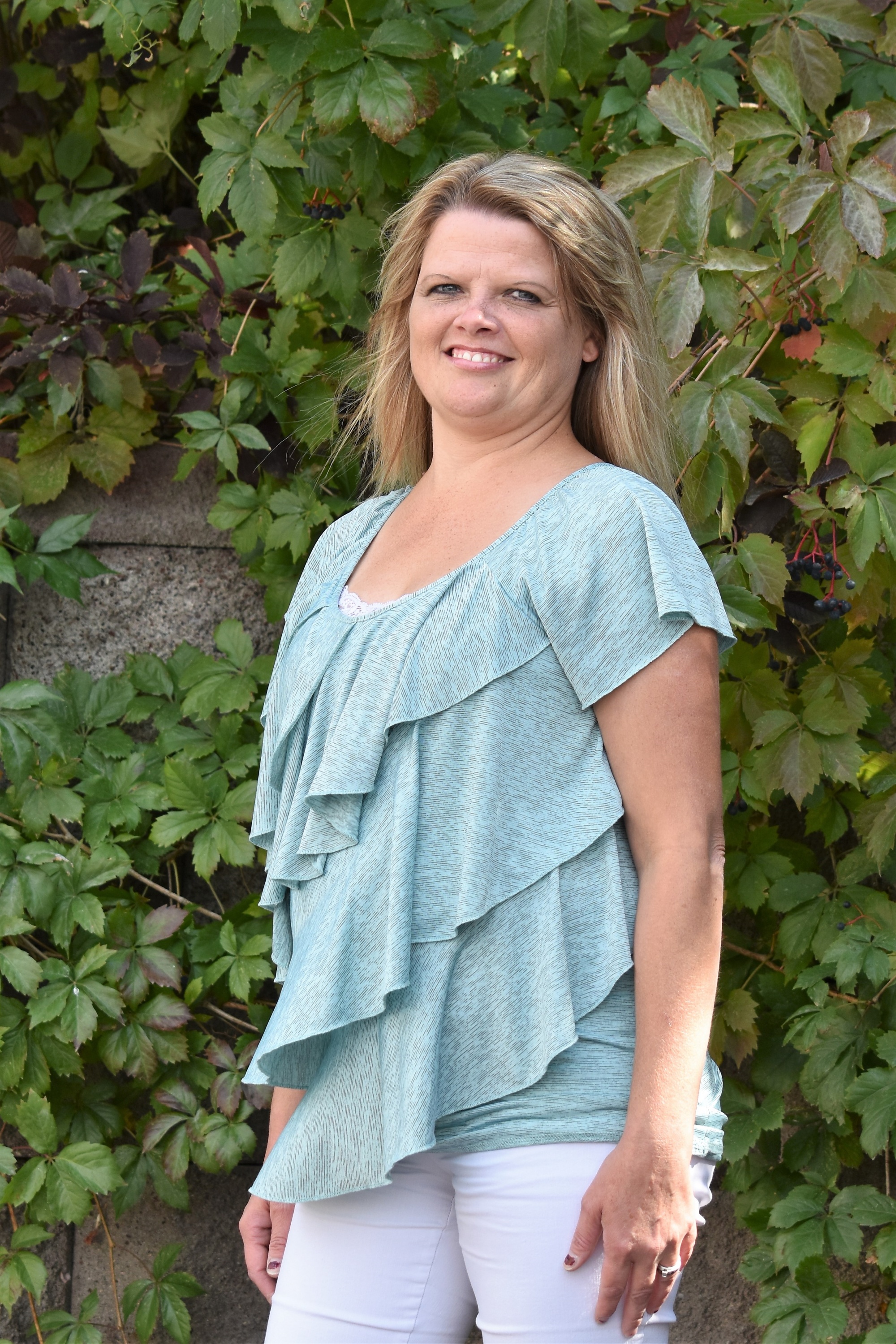 Shelley Porter, Administrative Assistant
I was born and raised in Mud Lake, Idaho. I moved to Pocatello in 1999 and received my Associates Degree at ISU in Marketing and Management in 2001. I love the view of the mountains and spending my summer months by going camping and fishing with my family.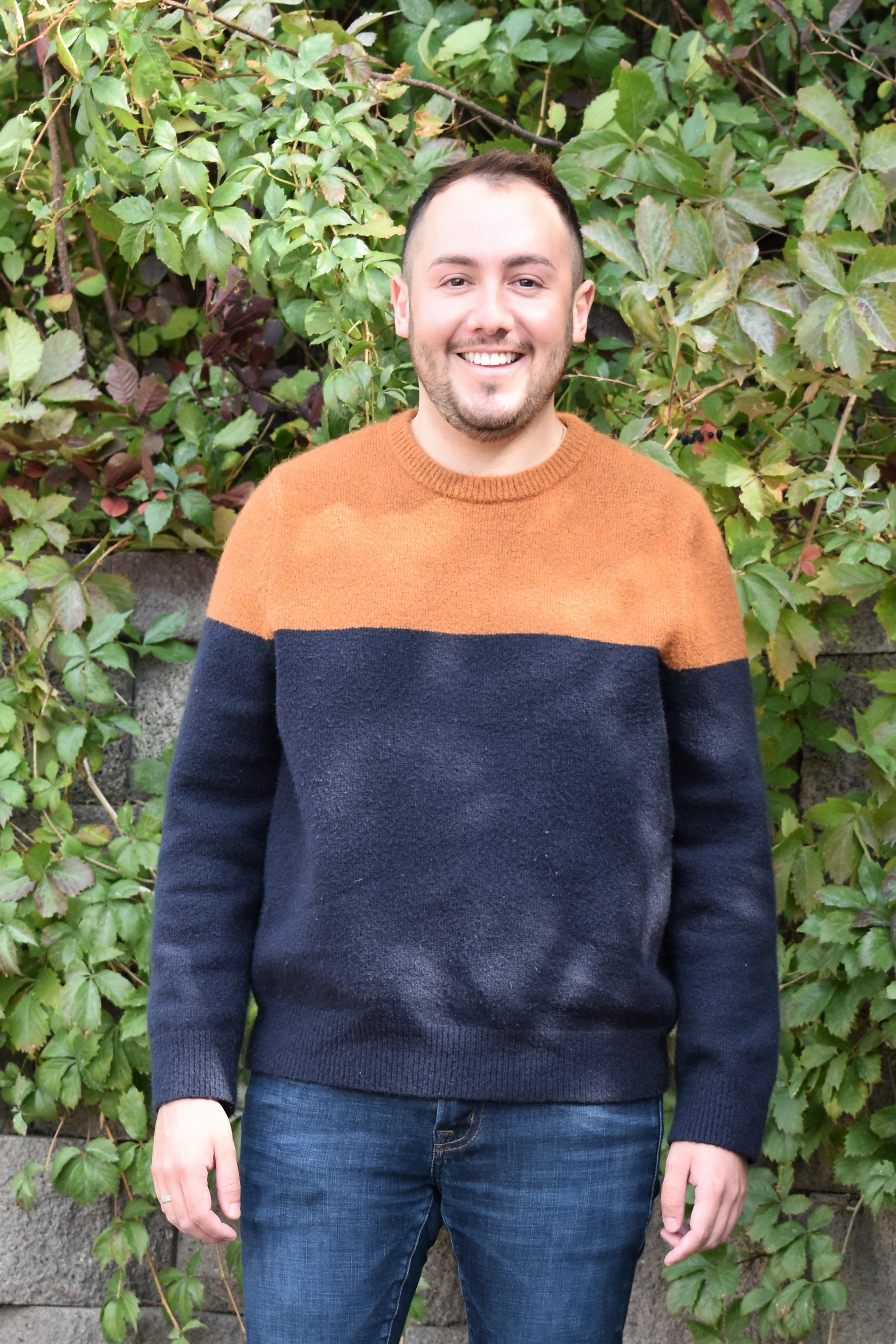 Miguel Cantu, Administrative Assistant
Education: Associate of Arts degree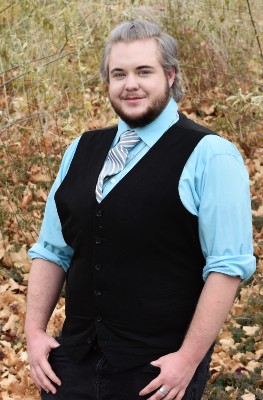 Kauis Tolman, Administrative Assistant Support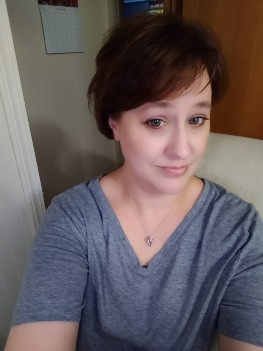 Angela Bytheway, Certified Peer and Youth Support Specialist
Stephanie Black,
Photo Coming Soon
Community Based Rehabilitation Services, Targeted Care Coordination, and Case Management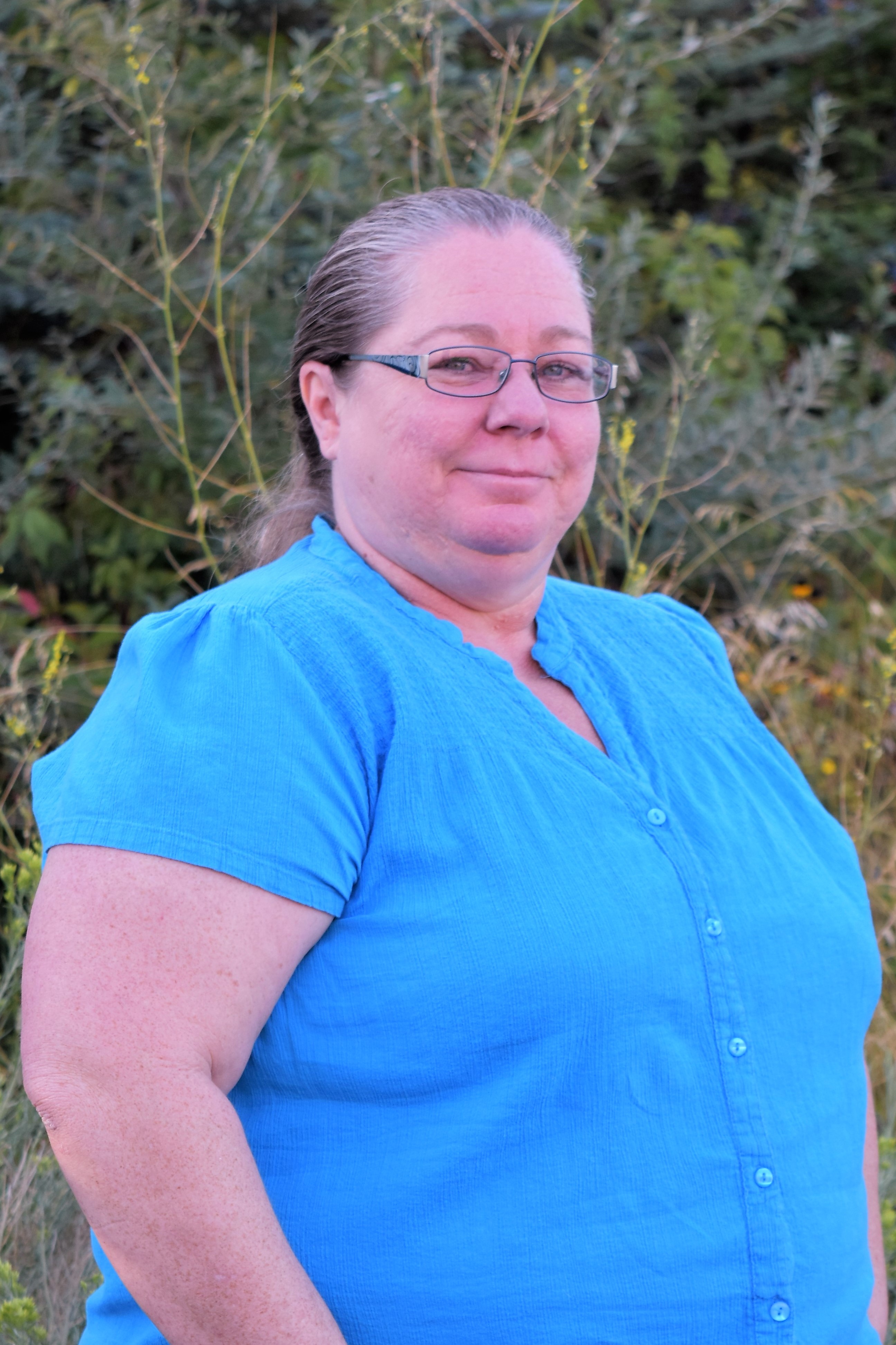 Mikki Griffey, Certified Peer Support Specialist, Community Based Rehabilitation Services/Case
Manager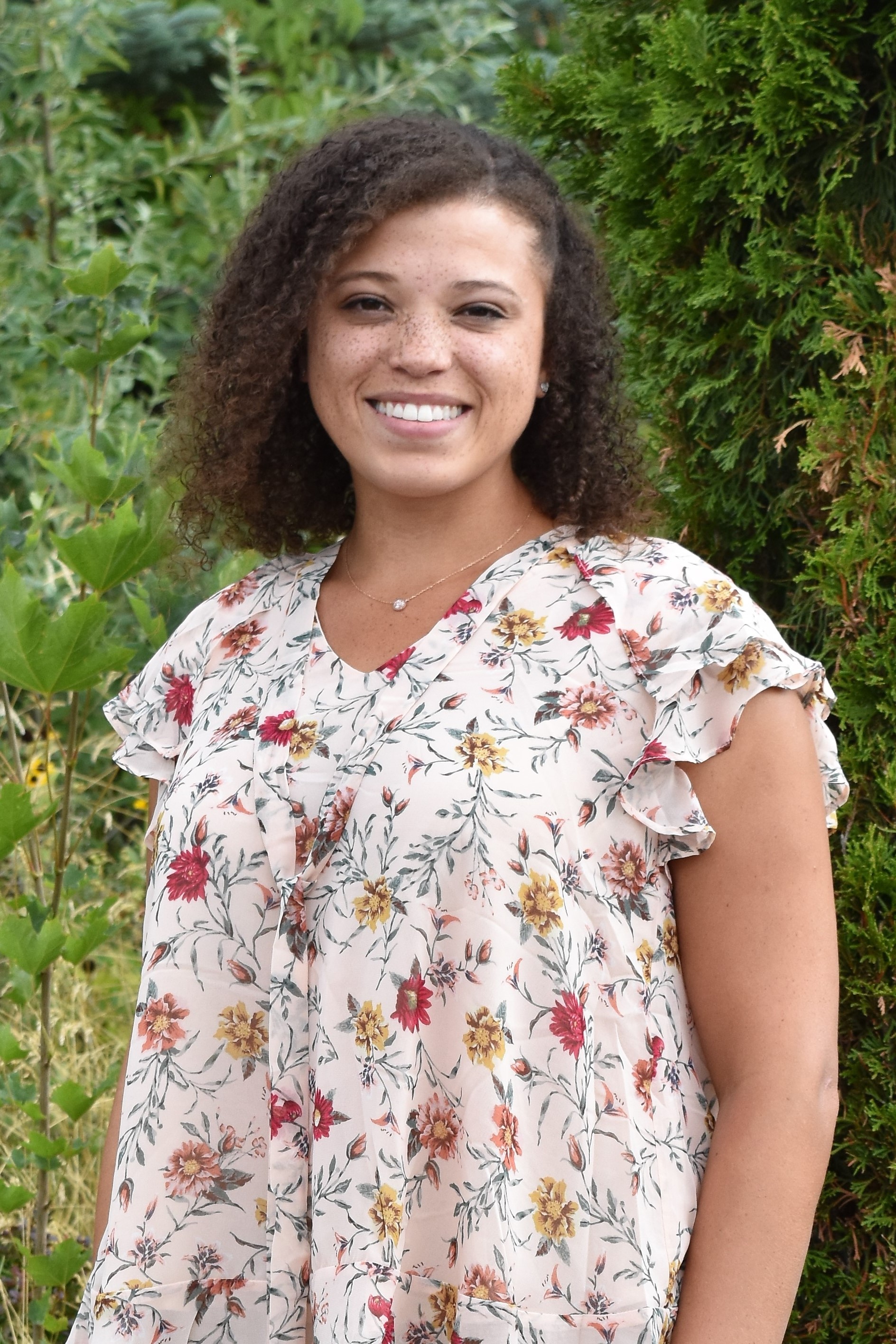 Rachael Machen, Team Lead,  Community Based Rehabilitation Services/Case
Manager/Targeted Care Coordinator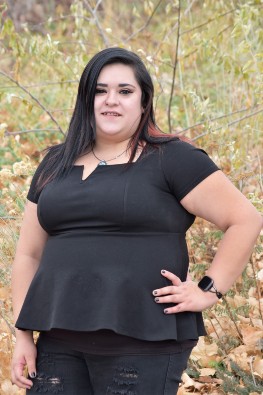 Aley Salas, Community Based Rehabilitation Services and Case Management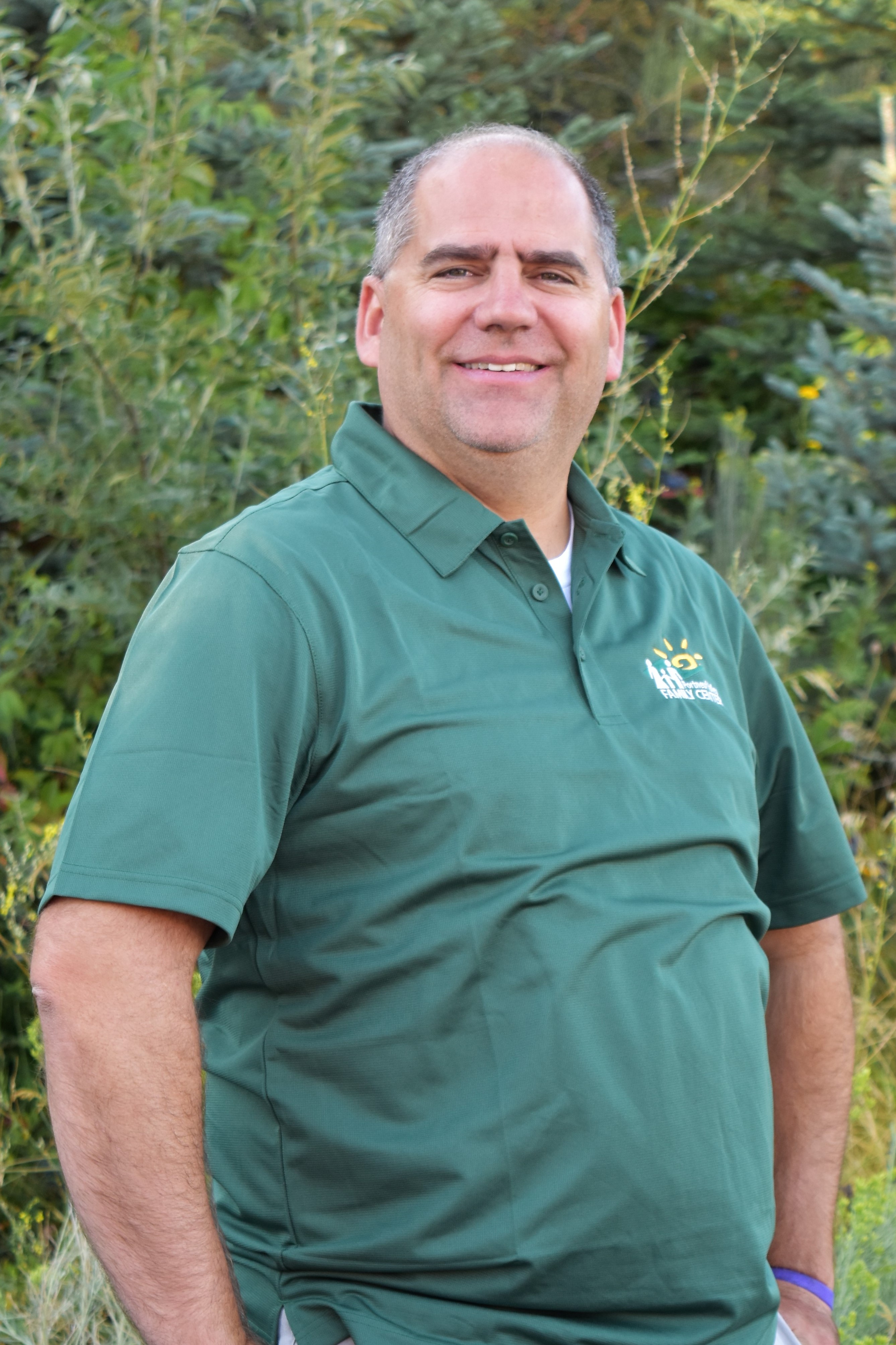 Josh Nielsen, Community Based Rehabilitation Services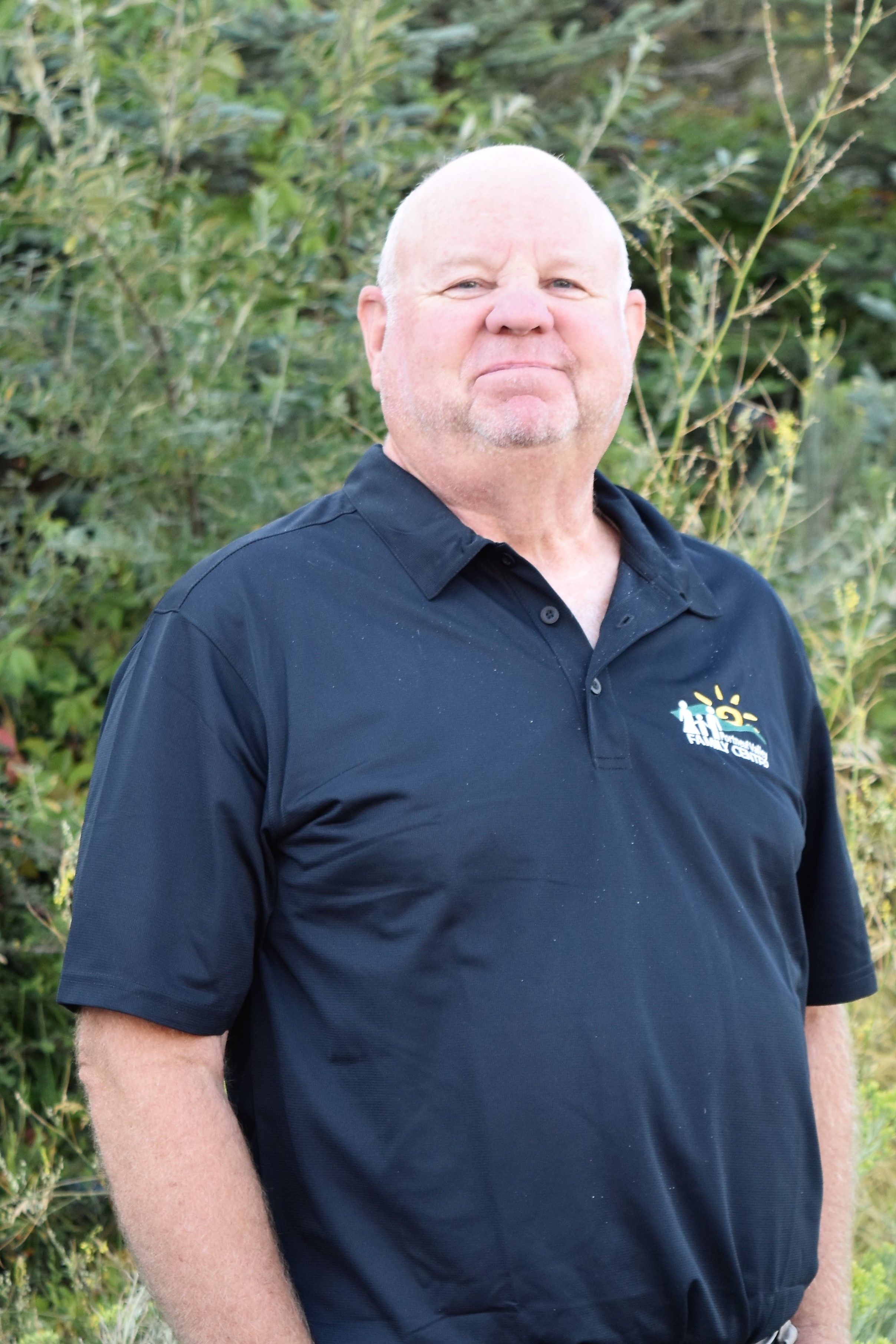 Brett Sayer, Targeted Care Coordination Team Lead and Case Manager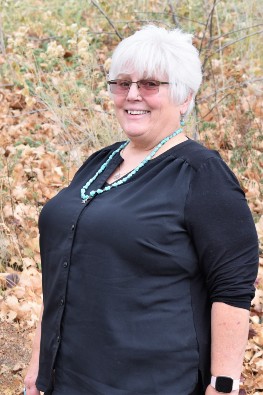 Kate Shrader, Certified Peer Support Specialist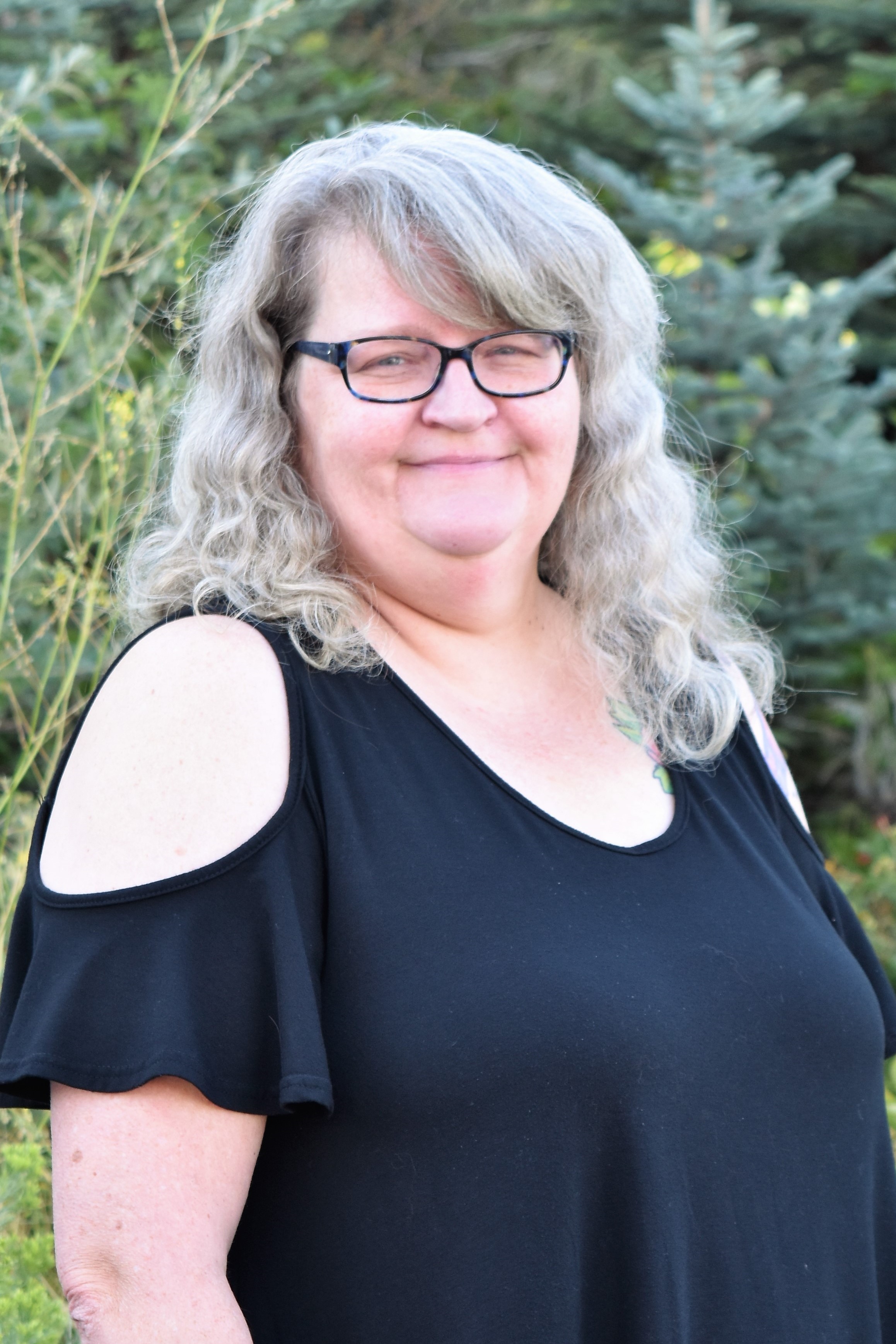 Kolleen Wynn-Gallipeau, Certified Peer Support Specialist
Soda Springs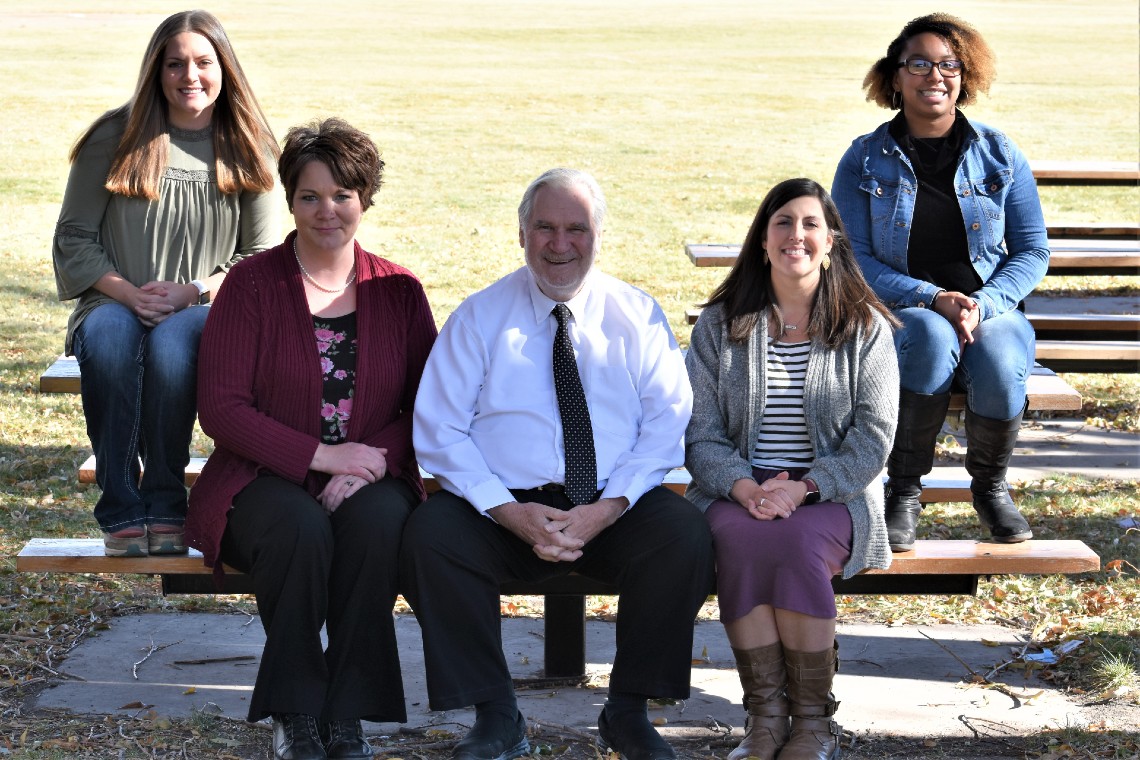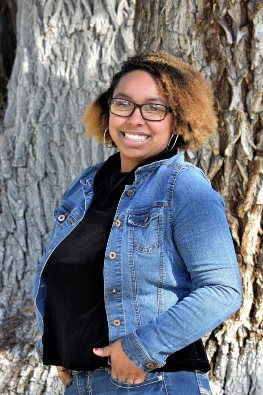 Chyna Giles, Administrative
Assistant Support
New to the Gem state, I am starting off my Business and Mental Health career as a Administrative Assistant with PVFC. Some of my hobbies are listening to music, participating in outdoor activities, photography, and expanding my knowledge within social issues. I aspire to go to college to further my education.

Brooke Golightly, LCSW, Clinical Team Lead
I graduated from Utah State University in Social Work and completed my Master's degree in Social work at Walla Walla College, with emphasis in children and families. I have worked primarily with children and adolescents since 2005 and adults since 2009. I have work experience in domestic violence, trauma, anxiety disorder, depression, family relationship issues, anger management, child and adolescent issues,
bereavement and severe persistent mental illness. I often utilize techniques from play therapy, Cognitive Behavioral therapy, Adlerian Psychotherapy, Solution-focused Therapy and Motivational Interviewing. In my free time, I enjoy spending time with my family, fishing, camping, sewing, cooking and playing volleyball.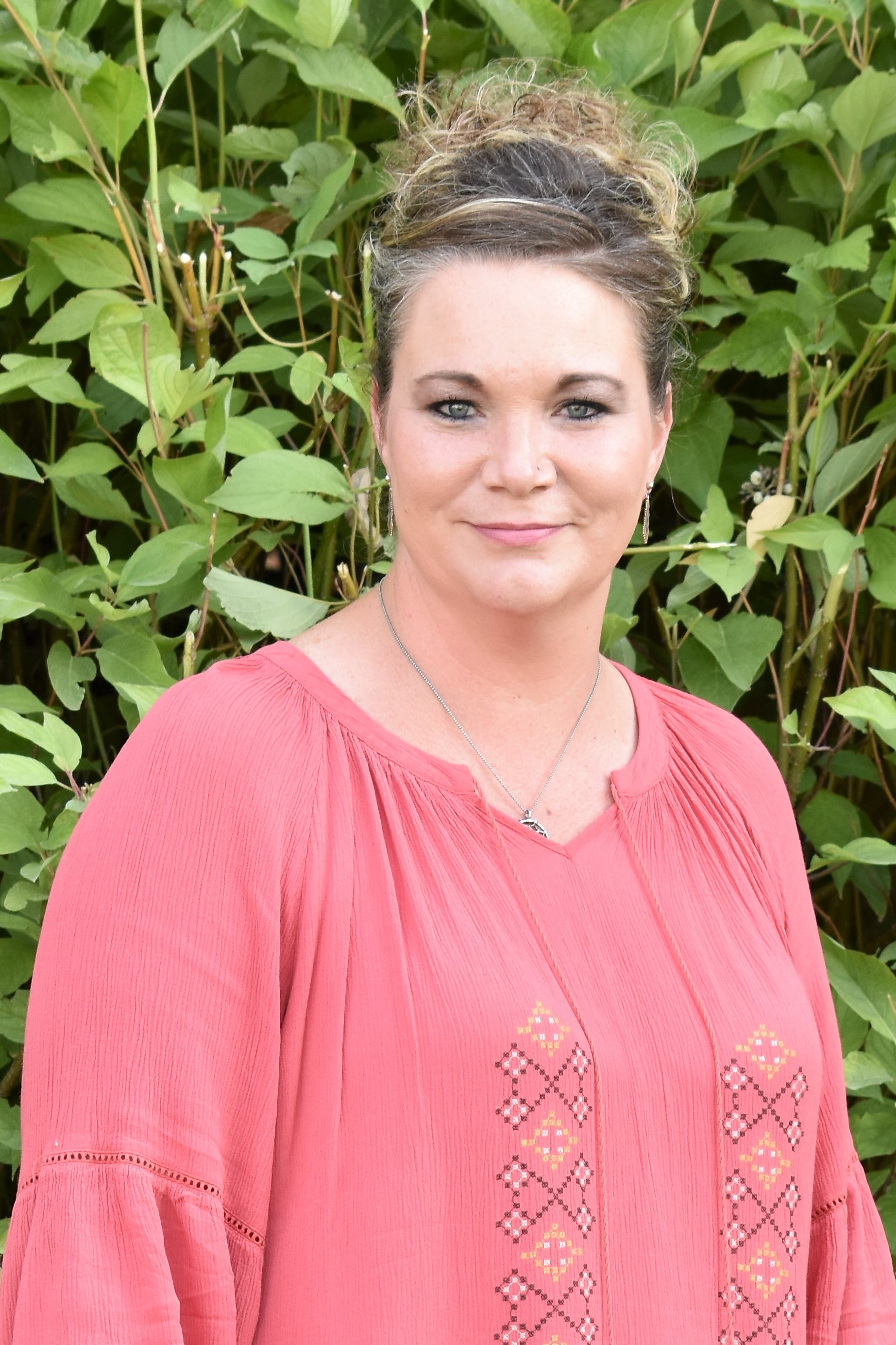 Misty Davis, Office Manager of Pocatello and Soda Springs Offices
Education: Health Information Technology, Idaho State University
Personal: I enjoy bird watching, photography, softball, writing poetry, reading, music, and spending time with my family.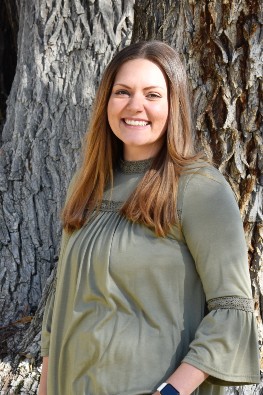 Sammy Gudmundson, Community Based Rehabilitation Services/Case
Manager/Targeted Care Coordinator
I grew up in Bear Lake, ID and attended college at Utah State University, where I graduated with a BS in Psychology with a minor in Human and Family Development. I enjoy spending time in the beautiful outdoors hiking, camping and walking my dog. I also love studying anthropology, reading and spending time with my family. A long term goal of mine is to return to school and obtain my master's degree in Marriage and Family therapy. I am excited to be apart of the PVFC family!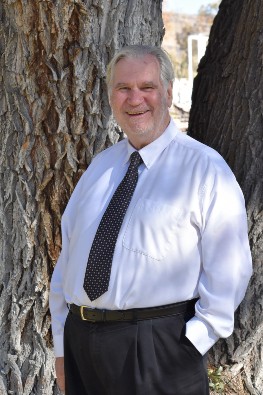 Edward (Ed) R. Van Gass, LICSW, LCSW
Ed joined PVFC clinical staff in January 2020. He originally hails from South Africa, where he was raised on a dairy farm. He served as a police officer for 13 years and then as a professional musician for many years eventually as a military bandmaster. He completed studies at several universities both in South Africa and United States. He discovered the dire need for counselors when he arrested a youth for the third time. Ed thought it would be interesting to find out why this youth engaged in criminal behavior. That lead to eventually have him return to college to pursue a new career in mental health counseling. He retired from LDS Family Services as manager, and continued serving with his wife on three LDS missions. Ed has been in private practice in Orlando FL and in Southeast ID. Before PVFC, Ed worked as the Director of Behavioral Heath at a local hospital.
We would like to give a huge thanks to Sheri DeWall for taking our staff photos!