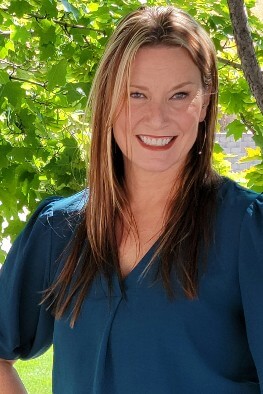 Charity Potter, LCPC, NCC, LSW, Administrator/Clinician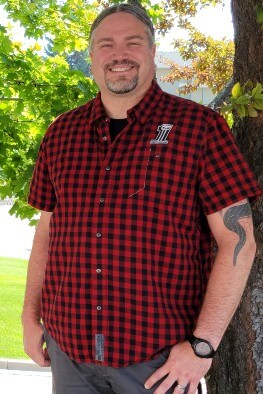 Robert DeWall, LCPC, NCC, QSUDP, Administrator/Clinician
I am a native of Pocatello spending most of my life here. I attended Highland High School before receiving a B.A. in Sociology and my Master of Counseling with an emphasis in Marital, couple, and family counseling from Idaho State University. I began my career as a therapist working with adolescents struggling with addictions and their families prior to focusing more on mental health counseling. I have worked as a therapist for over ten years and have enjoyed assisting others in reaching their goals and improving their lives. I have an advanced certificate in Adlerian studies through the Idaho Society of Individual Psychology and I use these techniques in working with my clients. I am also trained in Accelerated Resolution Therapy and have seen this technique work very well with individuals struggling with past trauma and PTSD. When not in my office I like being outdoors and spending time with my wife and children and riding my Harley.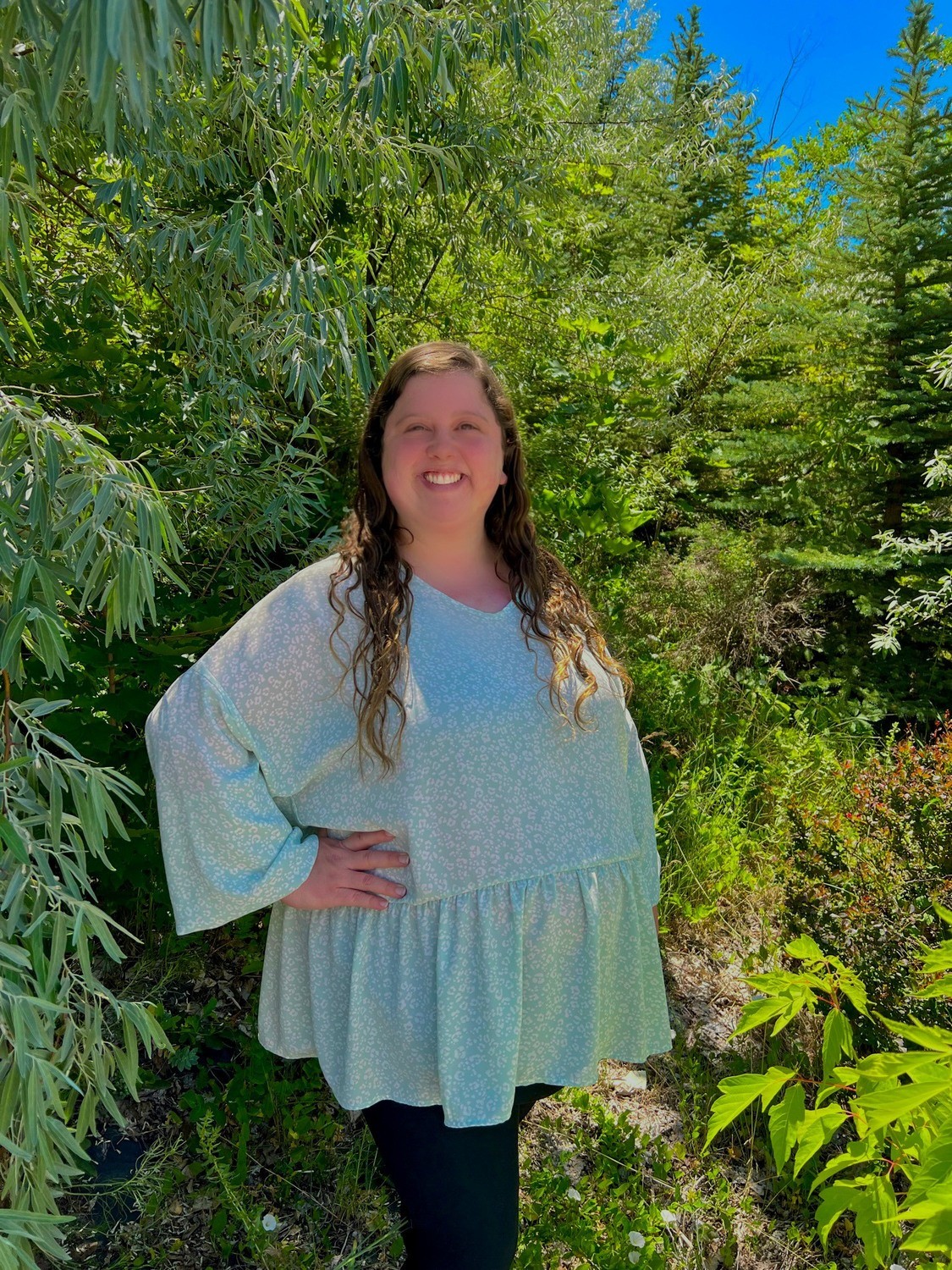 Christina Franklin, LPC
Christina Franklin is a Licensed Professional Counselor who graduated from Western Carolina University in North Carolina in 2020 with her Master's Degree in Clinical Mental Health Counseling. Christina has experience working with children, adolescents, adults, couples, and families. She is passionate about working with individuals who have experienced interpersonal trauma, specifically intimate partner violence and sexual abuse. Christina is an advocate for the LGBTQIA+ community and enjoys working with individuals who are experiencing concerns related to their gender and/or sexuality. Christina is trained in multiple evidence-based therapeutic approaches. Christina often utilizes a variety of therapeutic methods to create a client centered approach that offers a safe space for clients. Christina enjoys meeting each client where they are to help them reach their individual goals. In her free time, Christina enjoys spending time with her husband and dogs, exploring new places, and listening to music.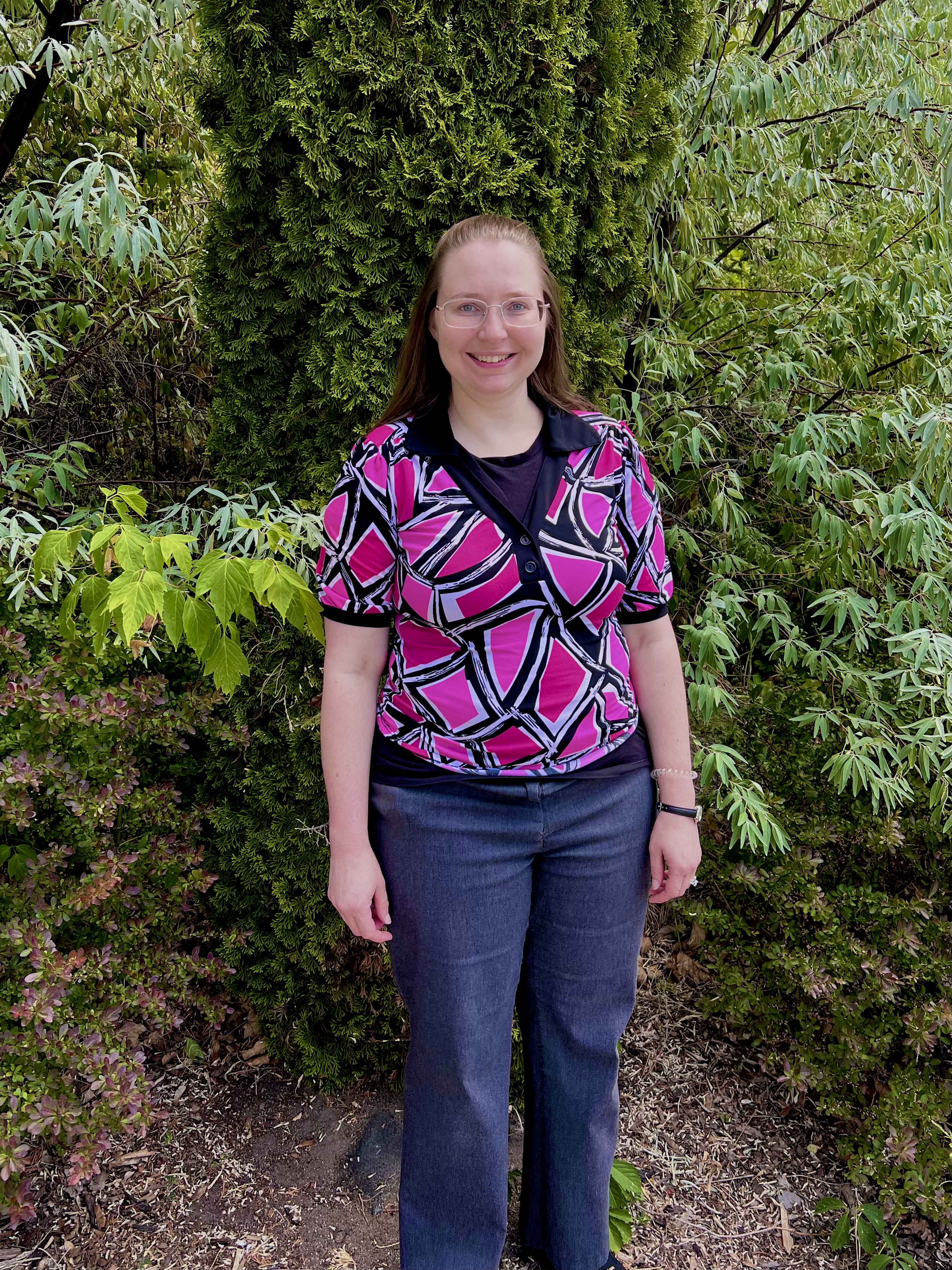 Collette Gregersen, LPC
Collette firmly believes that personal growth and having a fulfilling,
purposeful life is possible for all! That is why she is excited to offer
Accelerated Resolution Therapy (ART) to her clients who are allowing her
to travel their road with them. She believes it is the client's journey,
and she is honored to share her knowledge of navigating these paths when
they invite her to. What an amazing adventure!
In addition to being Basic ART Certified, Collette also uses Acceptance
and Commitment Therapy (ACT), Cognitive Behavioral Therapy (CBT),
Dialectical Behavioral Therapy (DBT), mindfulness, and Person Centered
Counseling depending on the client's needs. Much of her work includes
helping her clients to have the hope, strength, and skills to rise to
meet their present life and guide their futures, while acknowledging
that circumstances can be rather cantankerous at times. She works with
clients experiencing trauma (including PTSD), grief and loss, anxiety,
depression, phobias, persistent symptoms, and other mental health
concerns, as well as helping to prevent traumatization from recent
events. Collette has especially enjoyed helping address these concerns
with her preadolescent, adolescent, and adult clients.
A native of Eastern Idaho, Collette enjoys spending time with family and
friends, and she enjoys sharing interests with them that include
gardening, hiking, sightseeing, cooking, photography, and playing the
piano.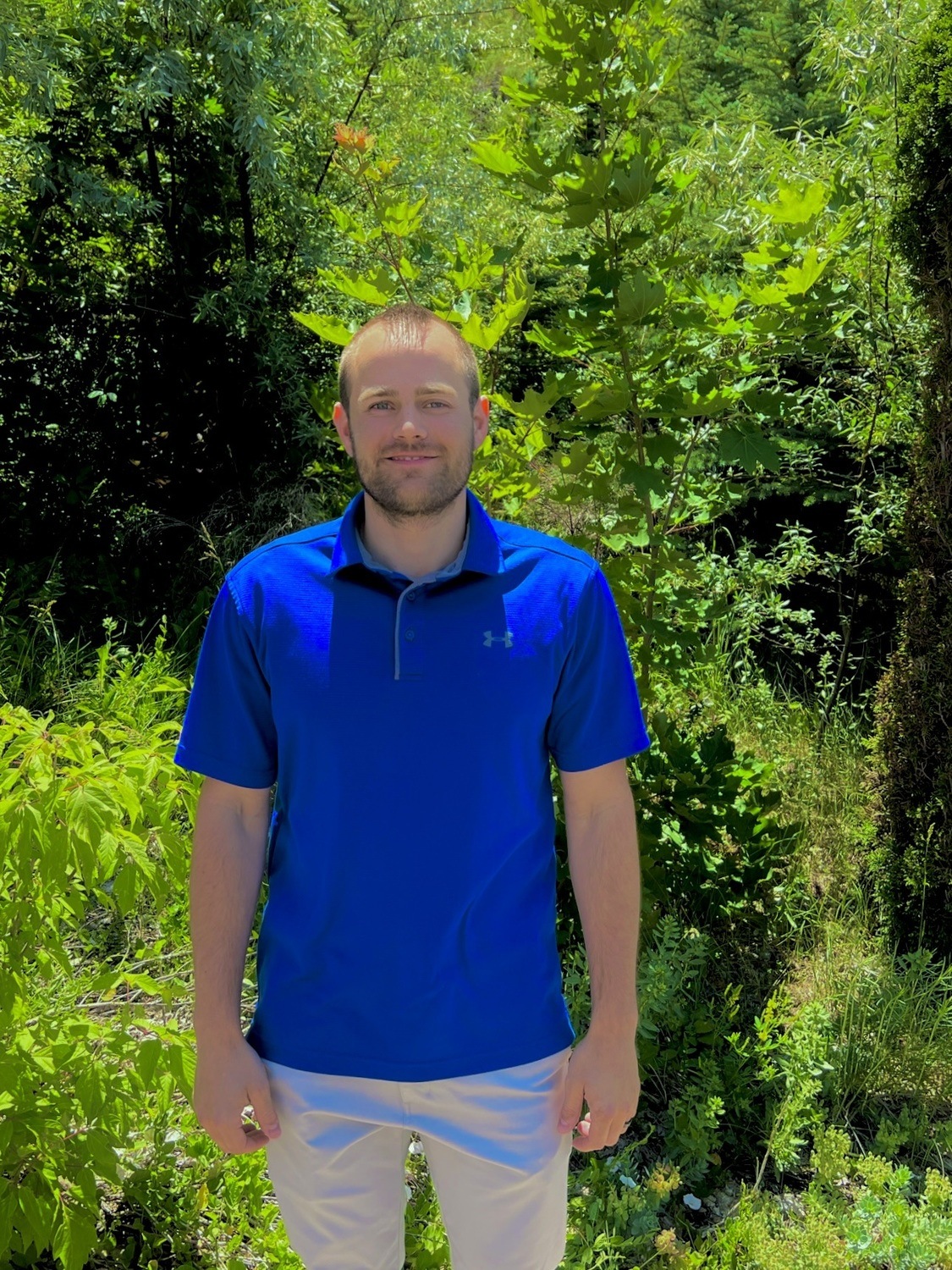 Cody Jameson, PMHNP
I always knew I wanted to work in a position where I could help people. I am so grateful my journey led me to where I am today, working as a mental health professional. I graduated from Maryville University in 2021 from the Psychiatric Mental Health Nurse Practitioner (PMHNP) program. I assess, diagnose, and treat a very wide range of mental health problems. I love getting to know people and being able to provide medication management to help them overcome challenges and live the kind of life they hope to live. I am married with two young children and love my family very much. I am devoted to my faith in Jesus Christ and am passionate about accepting and loving everyone regardless of beliefs.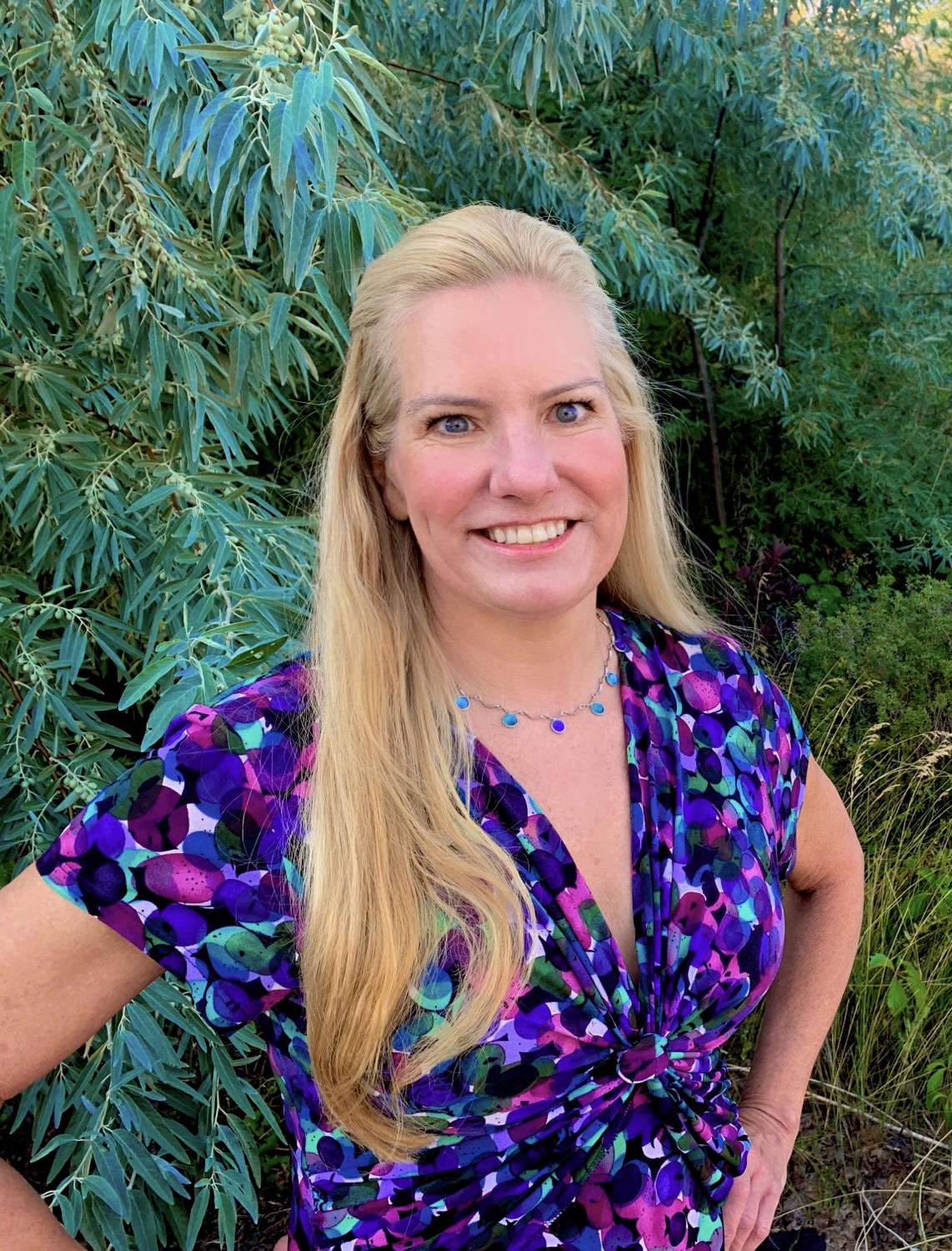 Renée Katter, PA-C
Adult/Adolescent Psychiatry
Education: Master's of Physician Assistant, Idaho State University.
Specialty: Adult and Child Psychiatry, Medication Management, Behavioral analysis including Diagnosis and Evaluations.
Personal: Renée is an outdoor enthusiast who loves hiking with her family and dogs.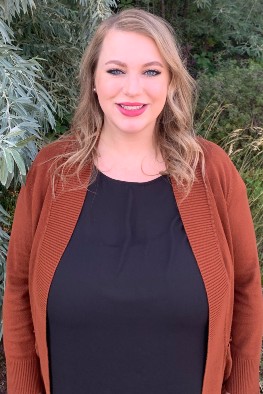 Liz Macklin, LCPC, NCC
Liz graduated from Idaho State University in 2019 with her Master's in Marriage, Couple, and Family Counseling. She completed a B.S. in Psychology and minor in Gender and Sexuality Studies. She enjoys working with people of all age ranges (5+ years old) but particularly likes working with young adults starting their journey into adulthood. She works with a variety of presenting concerns including, but not limited to: anxiety, depression, couple's counseling, sexual or pornography concerns, LGBTQIA+, faith transitions, and trauma. Her style of counseling is relationship-focused with specific attention paid to the nuances of culture and personal identity through the use of Relational Cultural Theory (RCT). She incorporates skills and tools for her clients from Acceptance and Commitment Therapy (ACT) and Dialectical Behavior Therapy (DBT). Through these skills, she helps clients learn the importance of balance in thoughts and emotions and to accept them rather than to change them. From there, she helps clients identify their values and strengths to direct their behaviors toward a meaningful life. She is additionally trained in Accelerated Resolution Therapy (ART) which is an eye-movement based therapy used to treat a variety of problems, including trauma. In her spare time, Liz enjoys playing with her dogs, having board game nights with friends, and listening to music or attending rock concerts.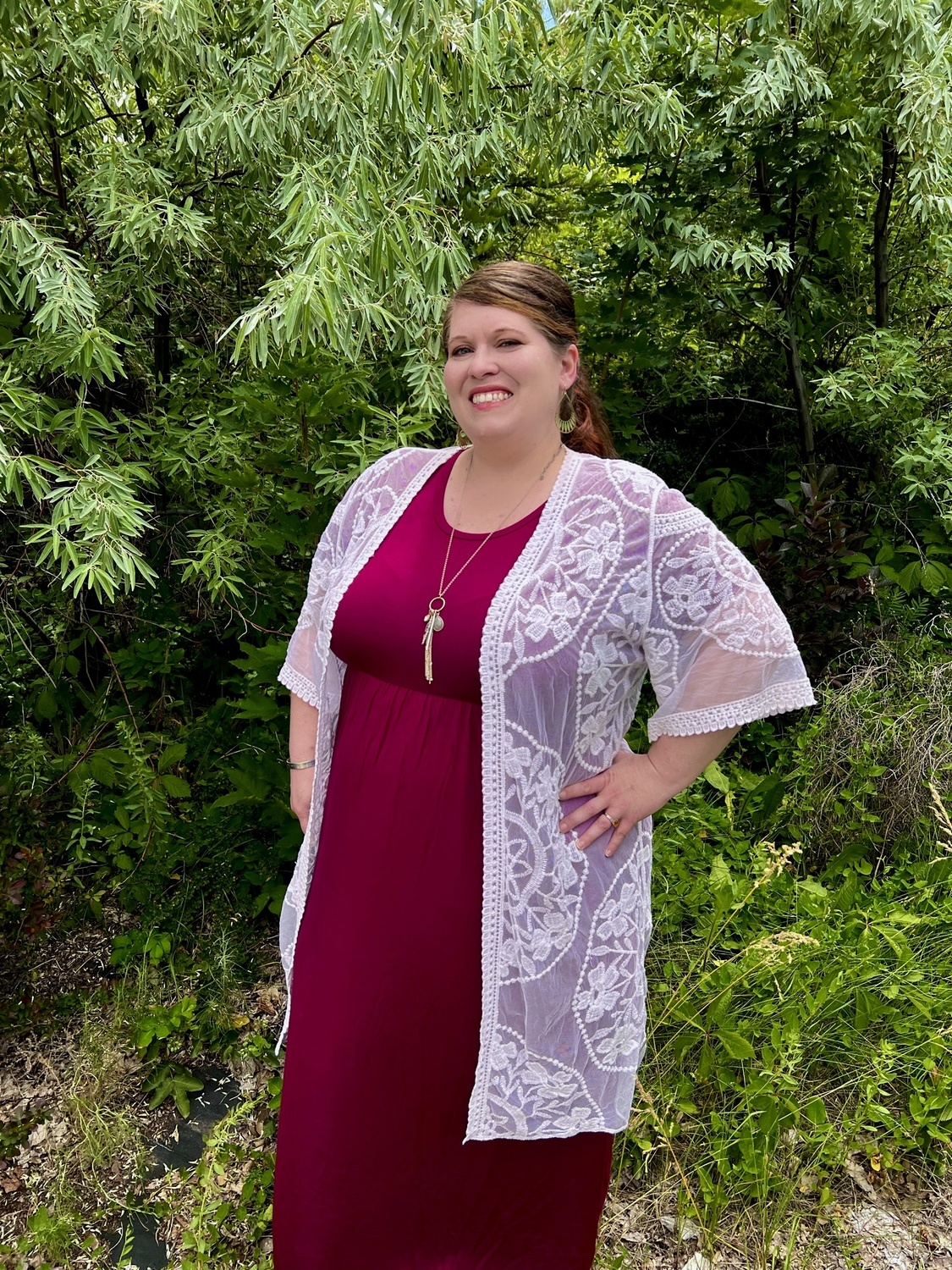 Alyssa Newman, LPC, Intake Program Manager
Alyssa graduated from ISU in 2017 with her masters in Marriage, Couple, and Family Counseling. She enjoys working with a variety of clients including adults, teens, children, families, and couples. Alyssa uses Satir Transformational Systemic Therapy as her main theoretical framework in counseling. She specializes working with children and families with child sexual abuse and previously worked at the local Child Advocacy Center as a counselor and forensic interviewer. She incorporates evidence-based interventions for trauma including TF-CBT (Trauma-Focused Cognitive Behavioral Therapy), EMDR (Eye Movement Desensitization and Reprocessing), and TF-CBT for Problematic Sexual Behaviors. She also enjoys working with kids with autism along with their caregivers and families. She is fluent in Spanish and provides interpretation and counseling for Spanish-speakers. Alyssa grew up in many parts of the U.S. and lived in Chile for a time, but calls Pocatello her home. She enjoys traveling, music, writing, movies, board games, spending time with friends and family, being a nerd, and playing with her dog and hedgehog. Alyssa's focus in counseling has always been for her clients to feel heard and understood, connect with the strengths she believes everyone inherently possesses, feel like their authentic selves, and to find peace with the challenges in their lives.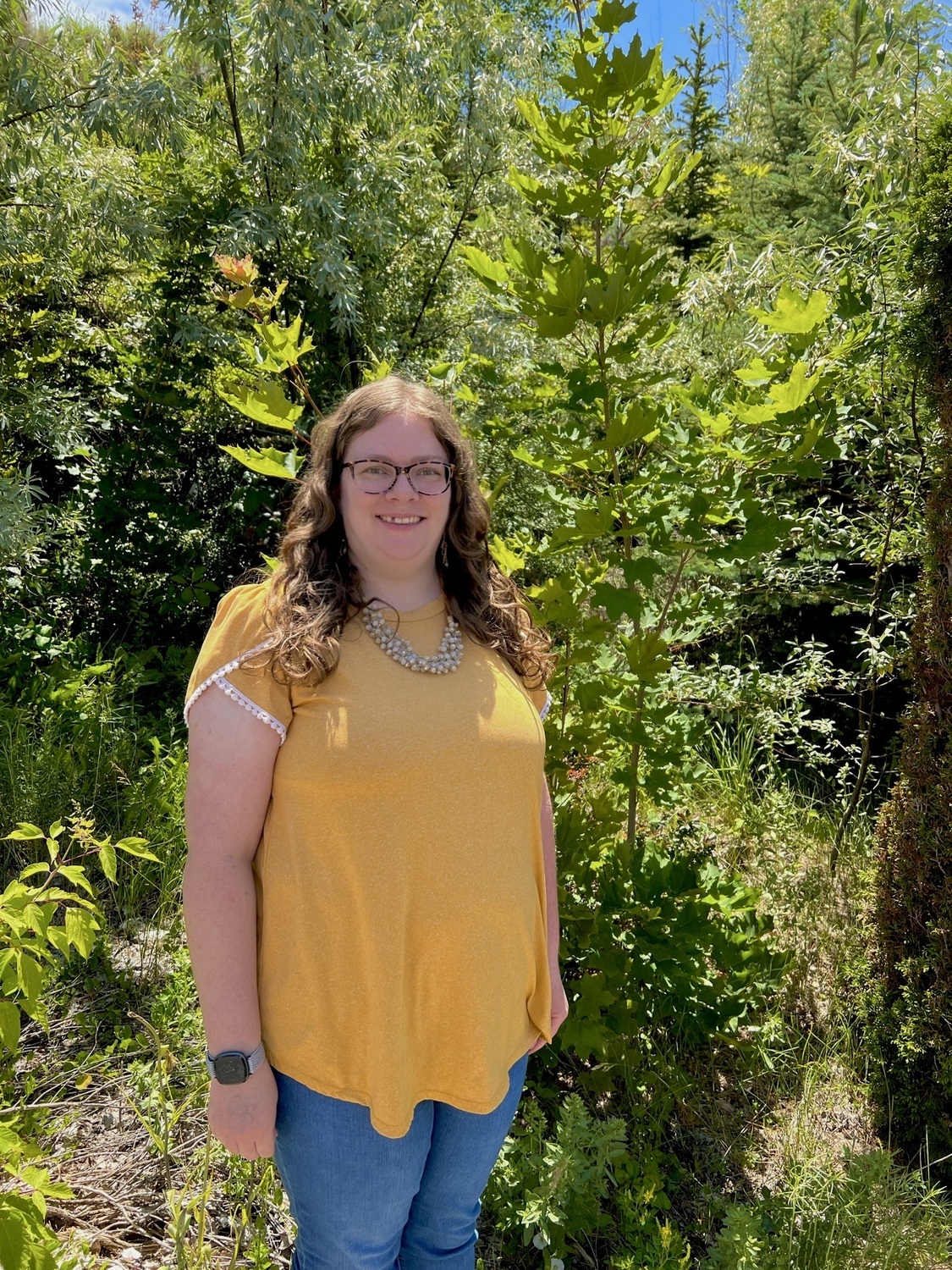 Rebecca Schreiber, LPC, NCC
Rebecca Schreiber is a Licensed Professional Counselor. She received her bachelor's in Psychology from Northwest Nazarene University in 2012 and her Master's In Clinical Mental Health Counseling from Walden University in 2019. She has worked in different capacities within the mental health field since 2012. She has worked with a variety of ages, and she specializes in working with adolescents. She has a passion for the power of art, play, and sand tray in therapy. She prefers to have an active hands-on approach with clients whenever this is the best fit to better engage the client. She has worked with a variety of mental health struggles, but her main experiences have been working with anxiety disorders, depressive disorders, Post Traumatic Stress Disorder and other trauma related diagnoses, Borderline Personality Disorder, adoption and attachment struggles, and Oppositional Defiant Disorder. She has found a particular passion working with trauma informed care, attachment-based parenting, and utilizing the power of sand tray therapy to allow clients to utilize both sides of the brain, which has been verified to be essential in processing trauma-based memories. In addition to play based therapy, she has a background in utilizing Acceptance and Commitment therapy, Cognitive Behavioral therapy, and aspects of Dialectical Behavioral therapy. Therapy is not one size fits all, and she believes it is essential to base counseling style and modalities on what works best for each client and their unique needs. In her spare time, she enjoys all things crafty, playing with her dogs and other pets, journaling and poetry, learning the Ukulele and hanging out with her family and friends.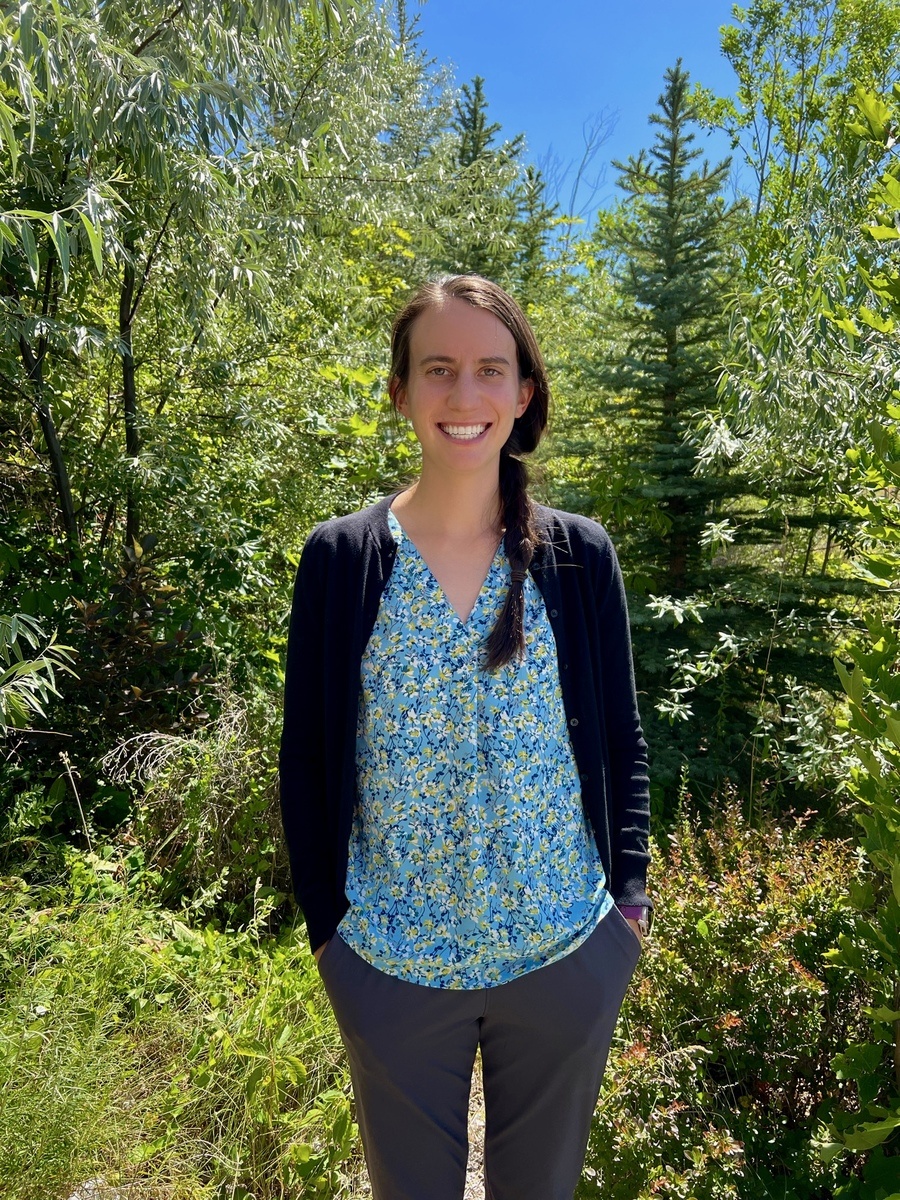 Dr. Leah Fortson
Leah Fortson's hometown is Anchorage, Alaska. In college, she was a lab TA for introduction biology classes and a community teacher for a 2nd grade science unit. She received her MD from Tufts University School of Medicine. During this time, she was co-chair of the Meditation Club and Wilderness Medicine Club. During residency, Leah has been a member of the Curriculum Task Force, Psychiatry Inclusion Committee, and Anti-Stigma Campaign. She has been involved in adaptive sports her whole life, and she has cycled 1800 miles from Colorado to Ohio to raise awareness for suicide prevention. She enjoys trail running, backcountry skiing, kayaking, backpacking, and mountaineering. She also enjoys taking care of indoor plants, napping, and reading random news articles. In the future, Leah hopes to make psychotherapy a large part of her practice and work on expanding access to mental health care in Alaska.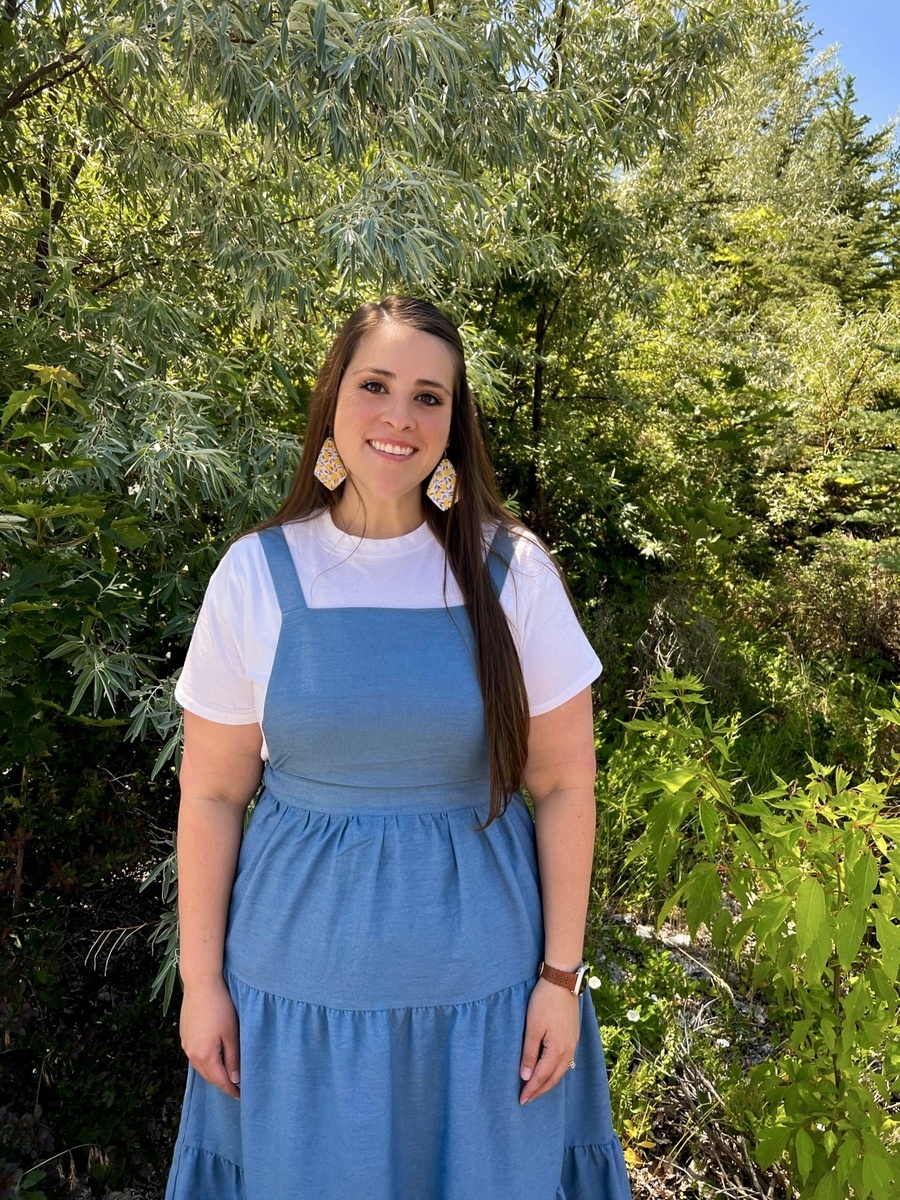 Franchesca Anderson, Counseling Intern
Franchesca is a student intern and is currently in her second year of graduate school at Idaho State University. Her specialty track is marriage, couple, and family counseling. Franchesca believes that people know themselves much better than they think they do and that they have the power to make their own decisions and desired changes. Her main goal is to provide a safe space where people can feel seen, heard, supported, and accepted. She has experience working with adolescents, adults, and couples. Franchesca is passionate about working with individuals, couples, and families, who have experienced trauma and grief and loss. She is fluent in Spanish and looks forward to providing counseling services in Spanish. In her spare time, Franchesca likes to go on adventures with her husband and her two fur babies. She makes it a priority to do the things on her bucket list. She enjoys the outdoors, and she loves finding bridges. She also loves playing board games with family and finding things that are meaningful that can create long-lasting memories.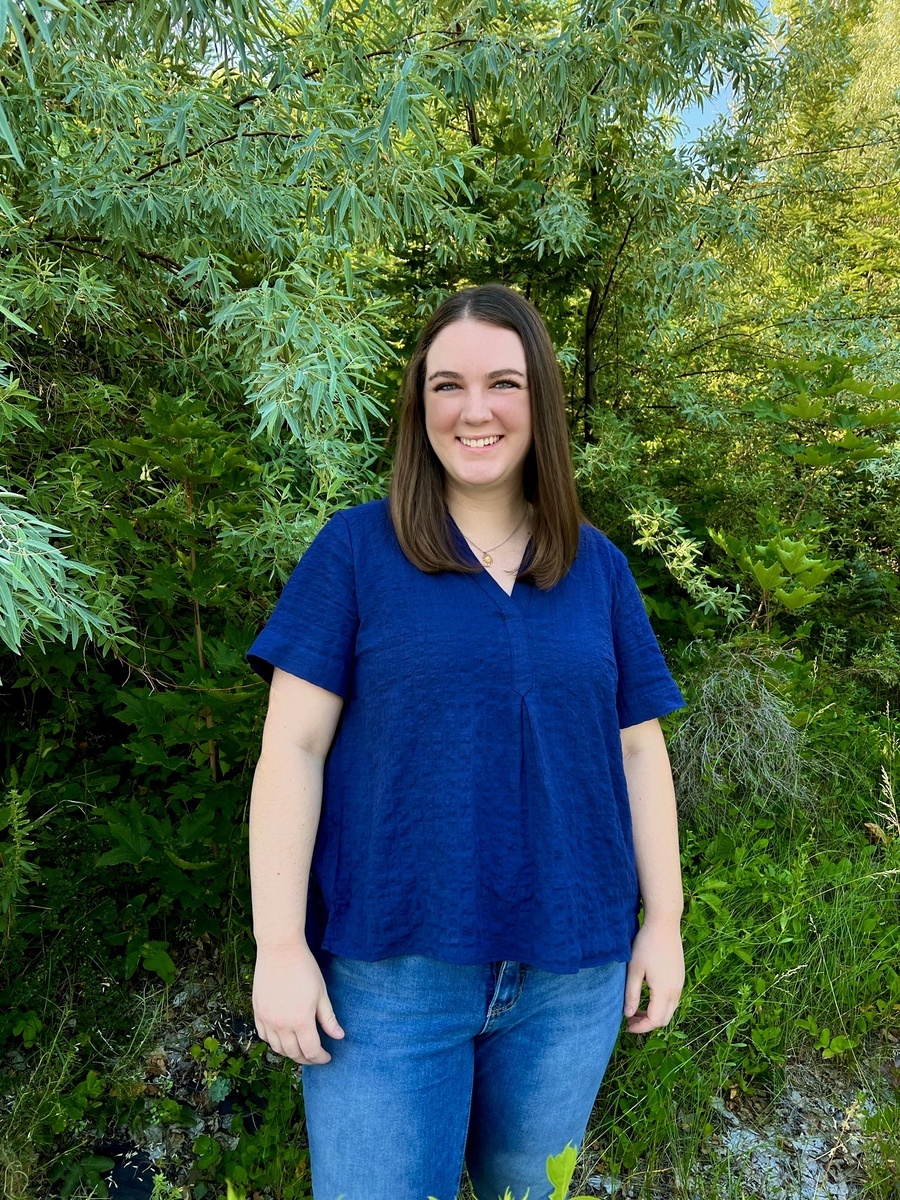 Kaitlin Clayson, Counseling Intern
Kaitlin is a second-year counseling student at Idaho State University. She received her Bachelor;s Degree in Psychology in 2018 and she will graduate with her Masters in Clinical Mental Health Counseling in May 2024. During her time as an counseling intern she has discovered a love of working with teens and young adults, but she has worked with clients of various ages 14+. She also brings with her a background of working with individuals on the autism spectrum or who have other developmental disabilities. Kaitlin believes that counseling is most effective when a client feels a safe and trusting connection with their counselor. She also believes that the meaning we make out of what happens to us in life can impact our mental health for better or worse. Counseling with Kaitlin looks like a warm and supportive place to sort through what meaning we make out of life events as well as gentle invitations to examine how what has served us in the past may no longer be serving us in the present. When Kaitlin is not at work or school, you can find her walking/hiking various nature trails, curled up in a fuzzy blanket with a good book, or listening to a true crime podcast.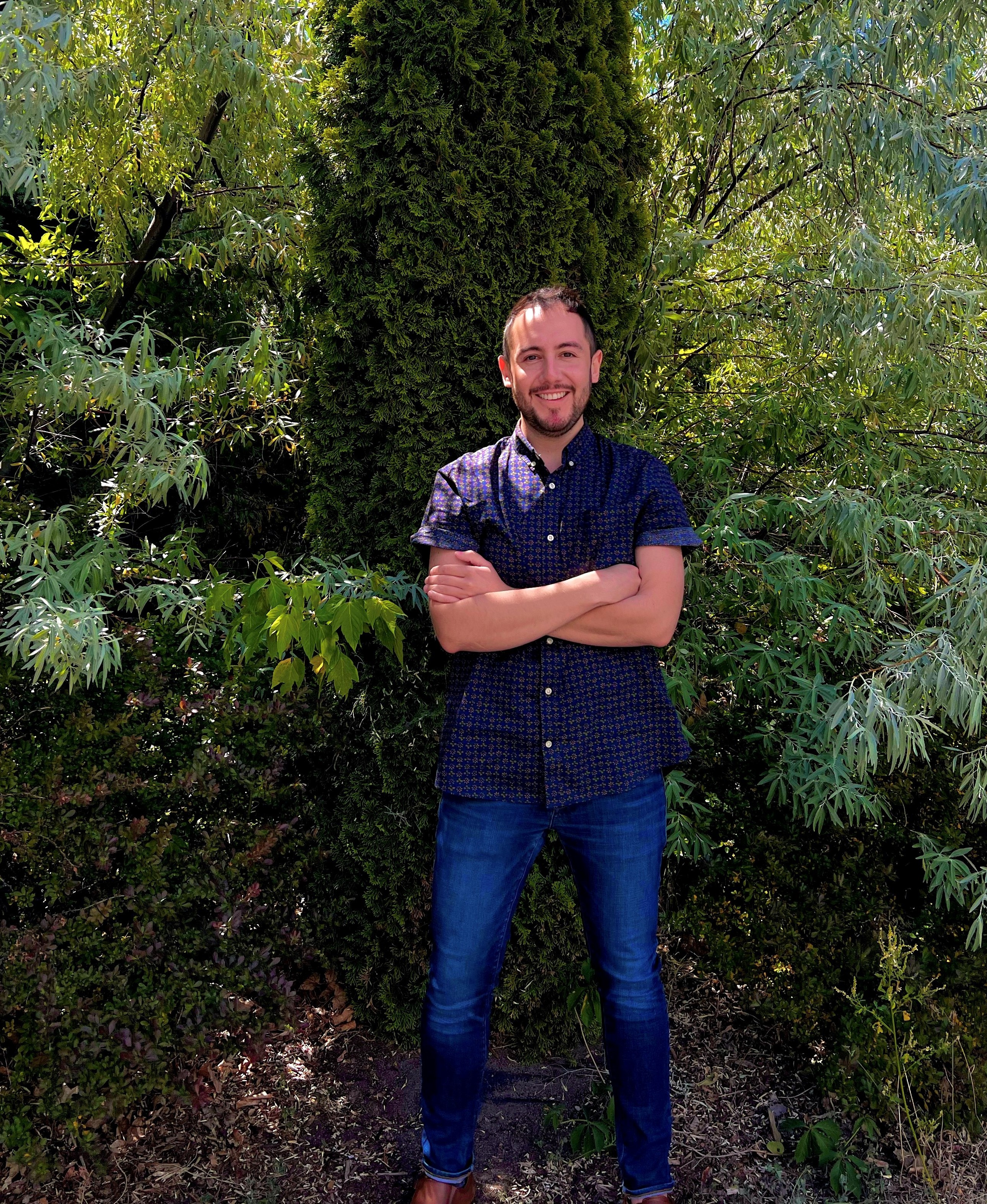 Miguel Cantu, Program Coordinator
Miguel received his Bachelor of Arts Degree at ISU. While attending, he discovered his interest in the mental health field. He enjoys outdoor activities, music, spending time with friends and family and traveling.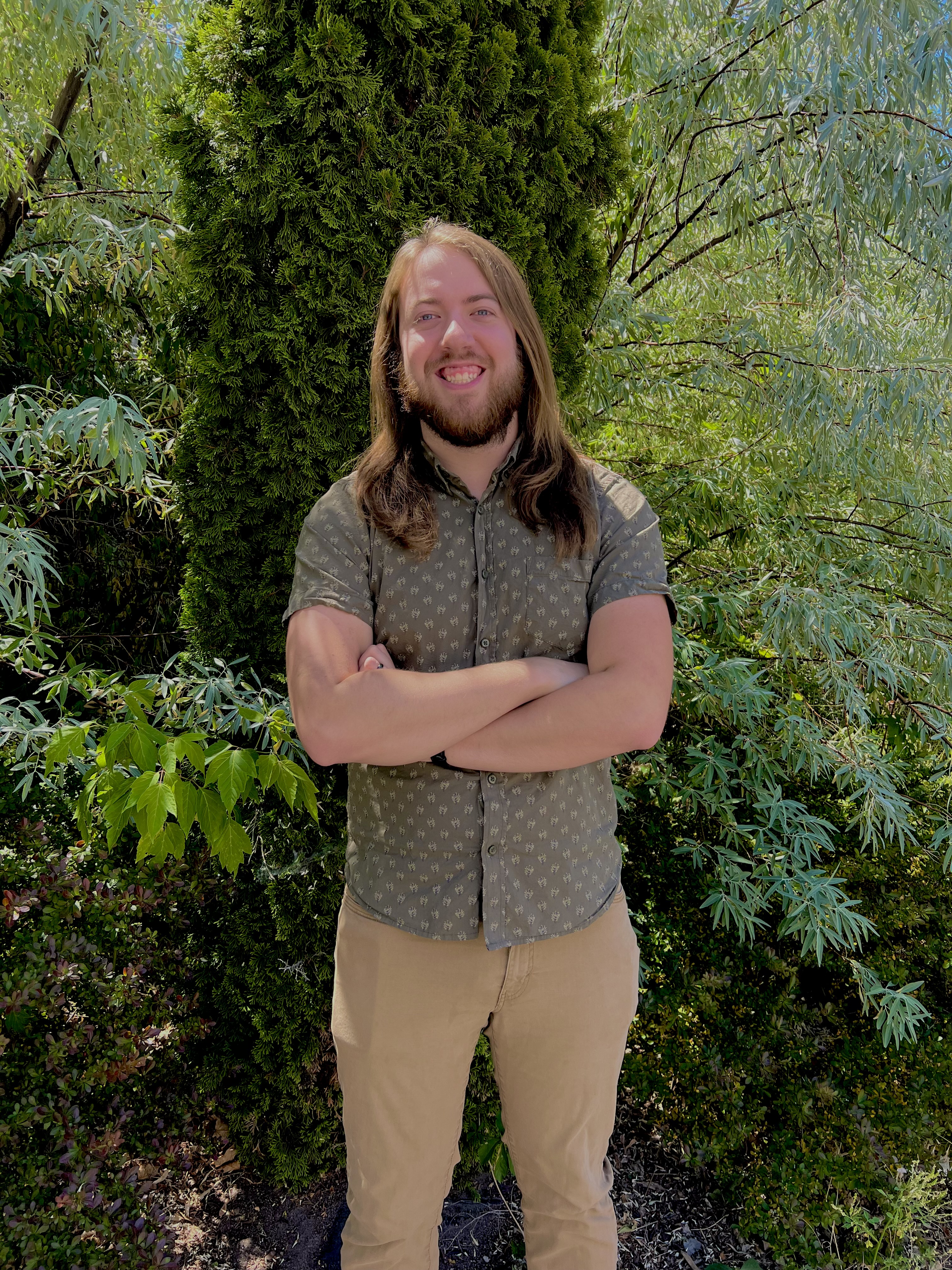 Jayce Potter, Administrative Assistant
I am a recent graduate of Idaho State University with a Bachelors in History, and am a Pocatello native. After studying in a teaching program and helping run a daycare program for a few years, I realized I am passionate about making a difference in the community. I love working as part of the team with PVFC, and I enjoy helping others. During my free time, I enjoy the typical recreational activities Southeast Idaho has to offer, such as camping, skiing, and even disc golfing.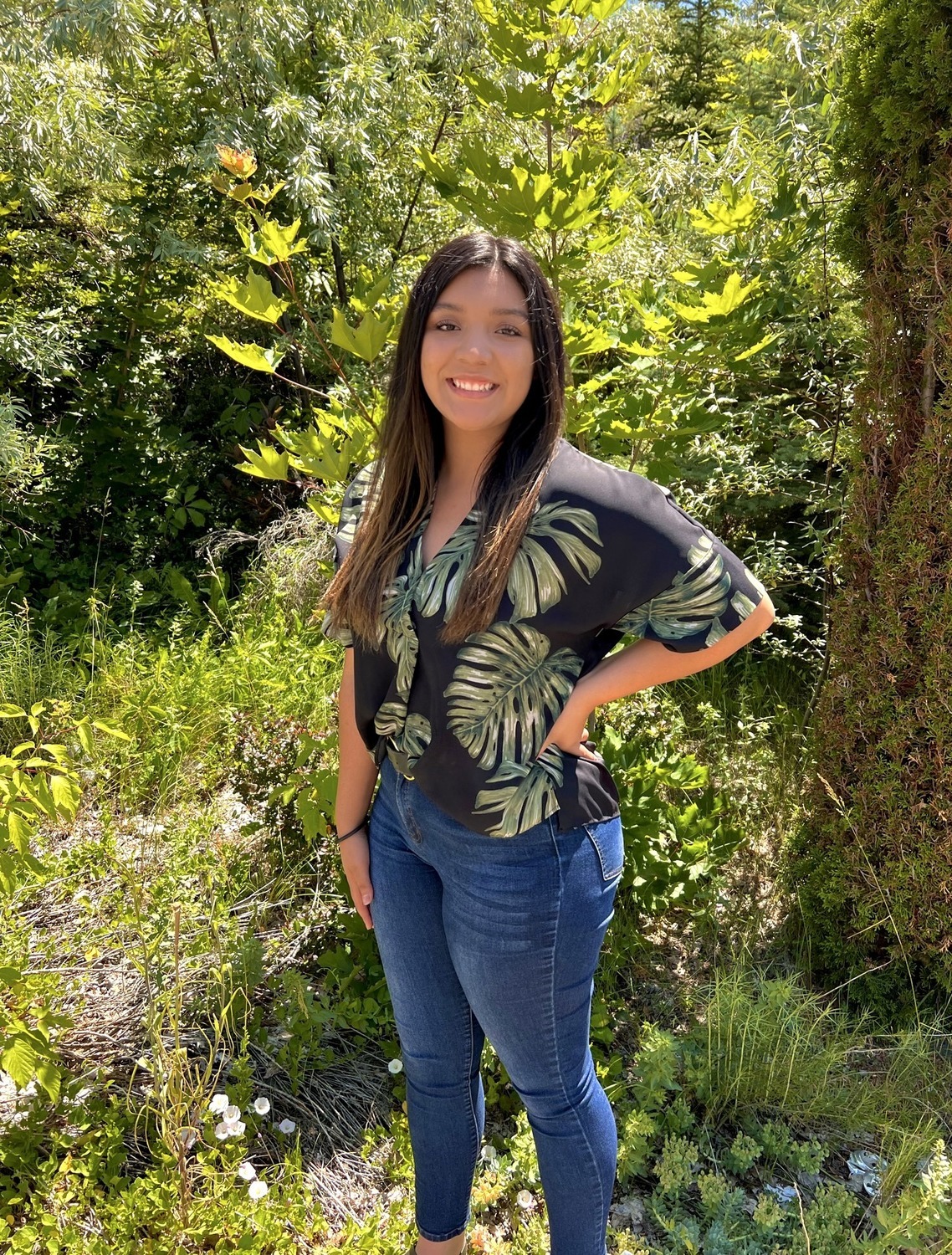 Vanesa Hernandez, Administrative Assistant
Vanesa is from a small town called Aberdeen where she lives and was raised at. She is a first generation Hispanic student attending Idaho State University studying for Bachelors in Healthcare Administration,
Finance, Management, and Spanish. Vanesa is excited to have an opportunity to work at Portneuf Valley Family Center to build on her experience and to especially help others. When she is not in office, she goes skiing, she loves to spend time with her family and friends, and loves to have fun at dances.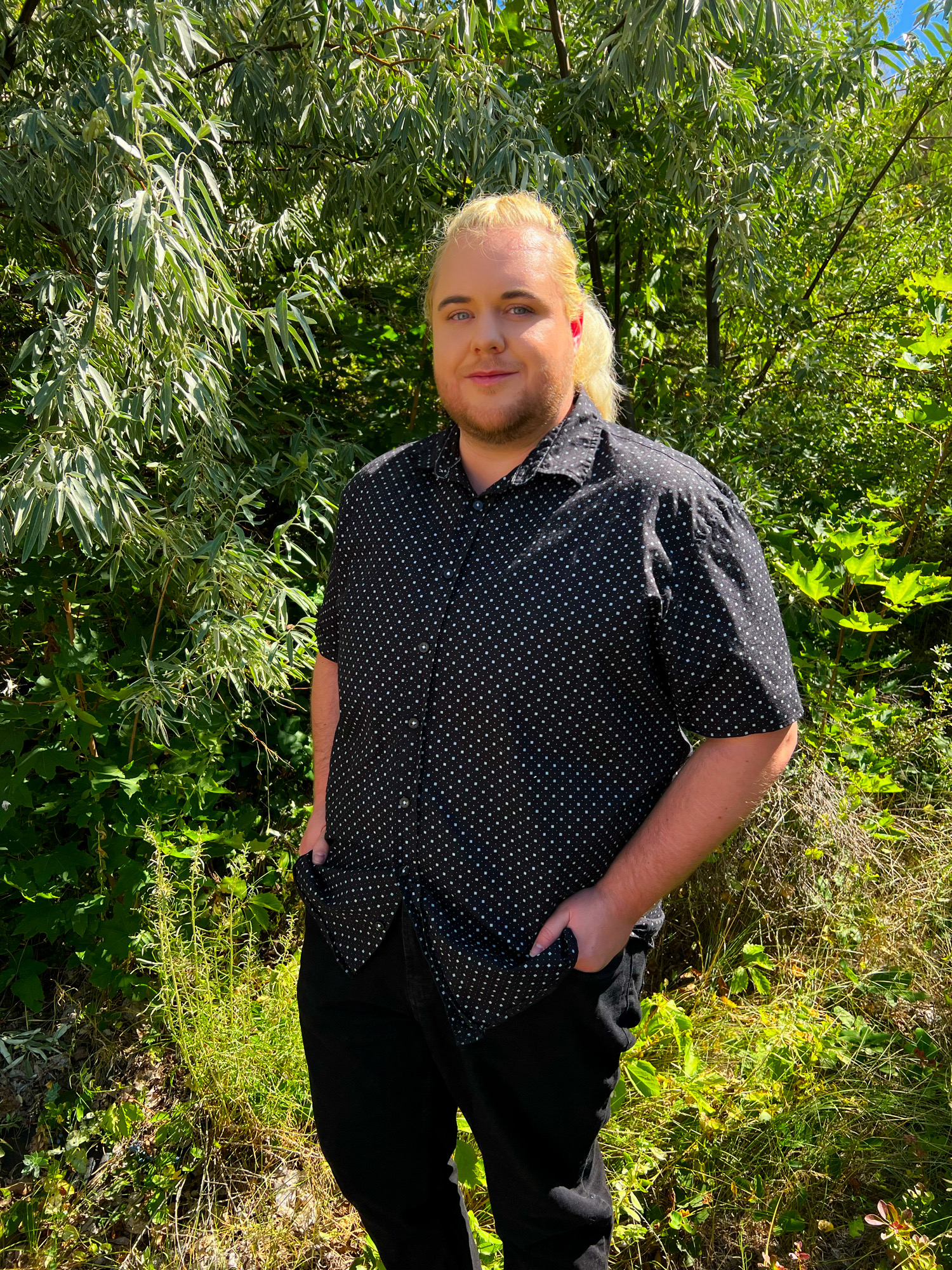 Kaius Tolman, Administrative Assistant
Kaius is currently an online student at Vermont State University. He is double majoring in Holistic Health and Psychology. He is grateful to be part of the PVFC team where he can help others and be an advocate for mental health. In his spare time, he enjoys reading, painting, and spending time in nature.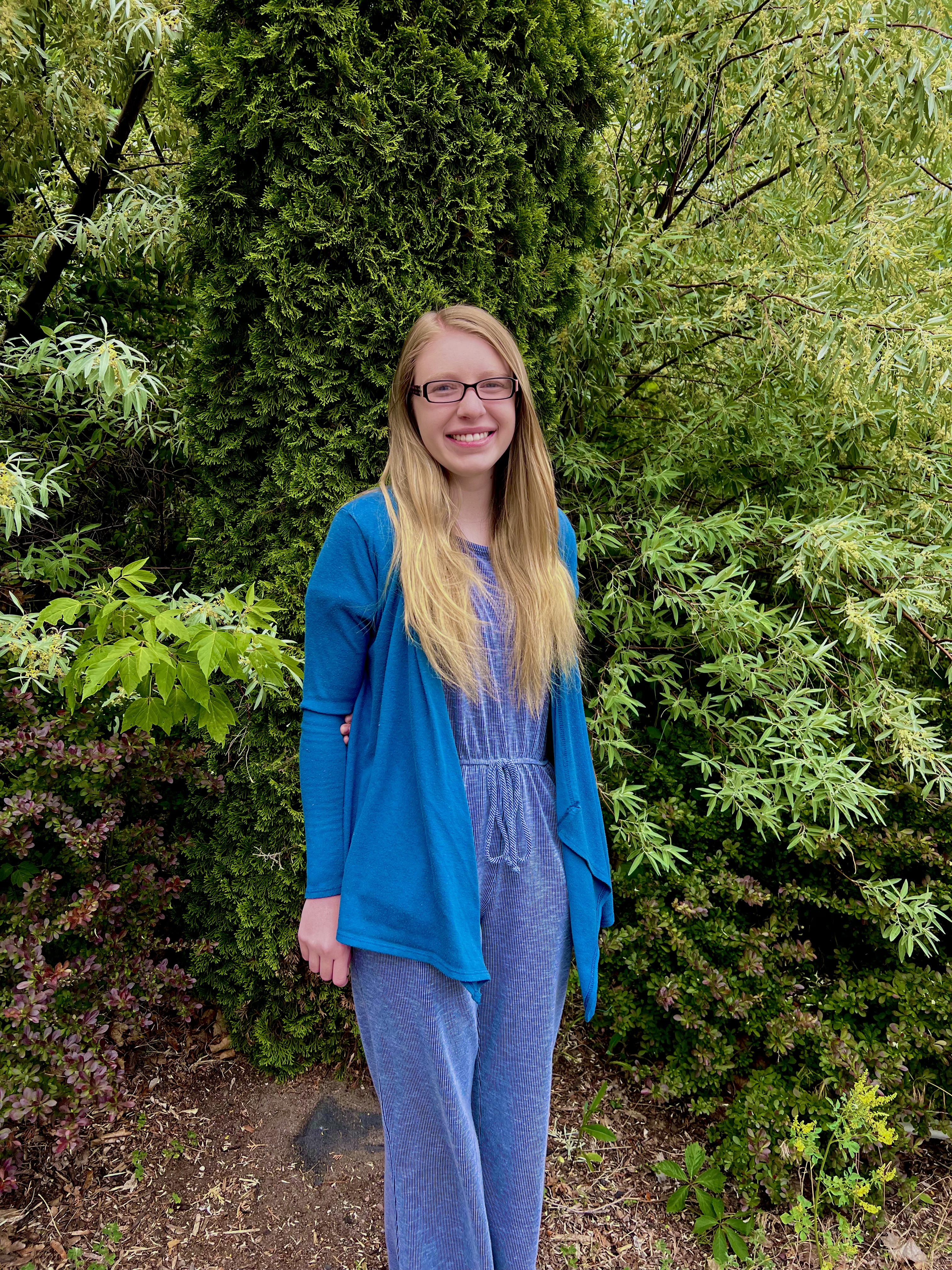 Trinety Campbell, Community Based Rehabilitation Services and Case Manager, Masters Social Work Intern
Trinety was raised in Pocatello and went to Idaho State University for her bachelor's of science in psychology. She is currently attending Idaho State University working toward her Masters of Social Work. She has experience working with children of all ages. Most days outside of work and school, she enjoys spending time with family and friends. She enjoys being active in the summer and reading in winter.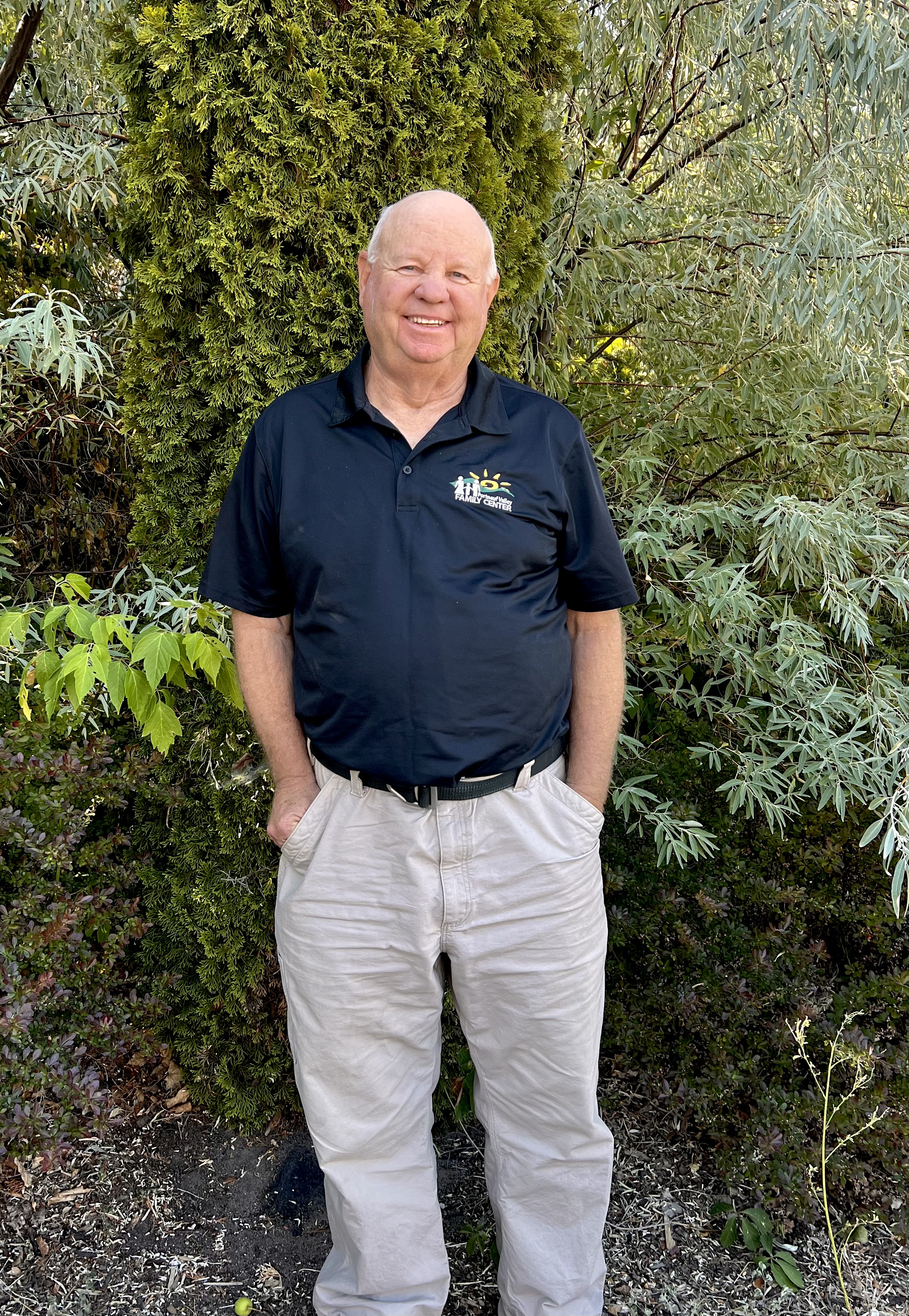 Brett Sayer, Targeted Care Coordination Team Lead and Case Manager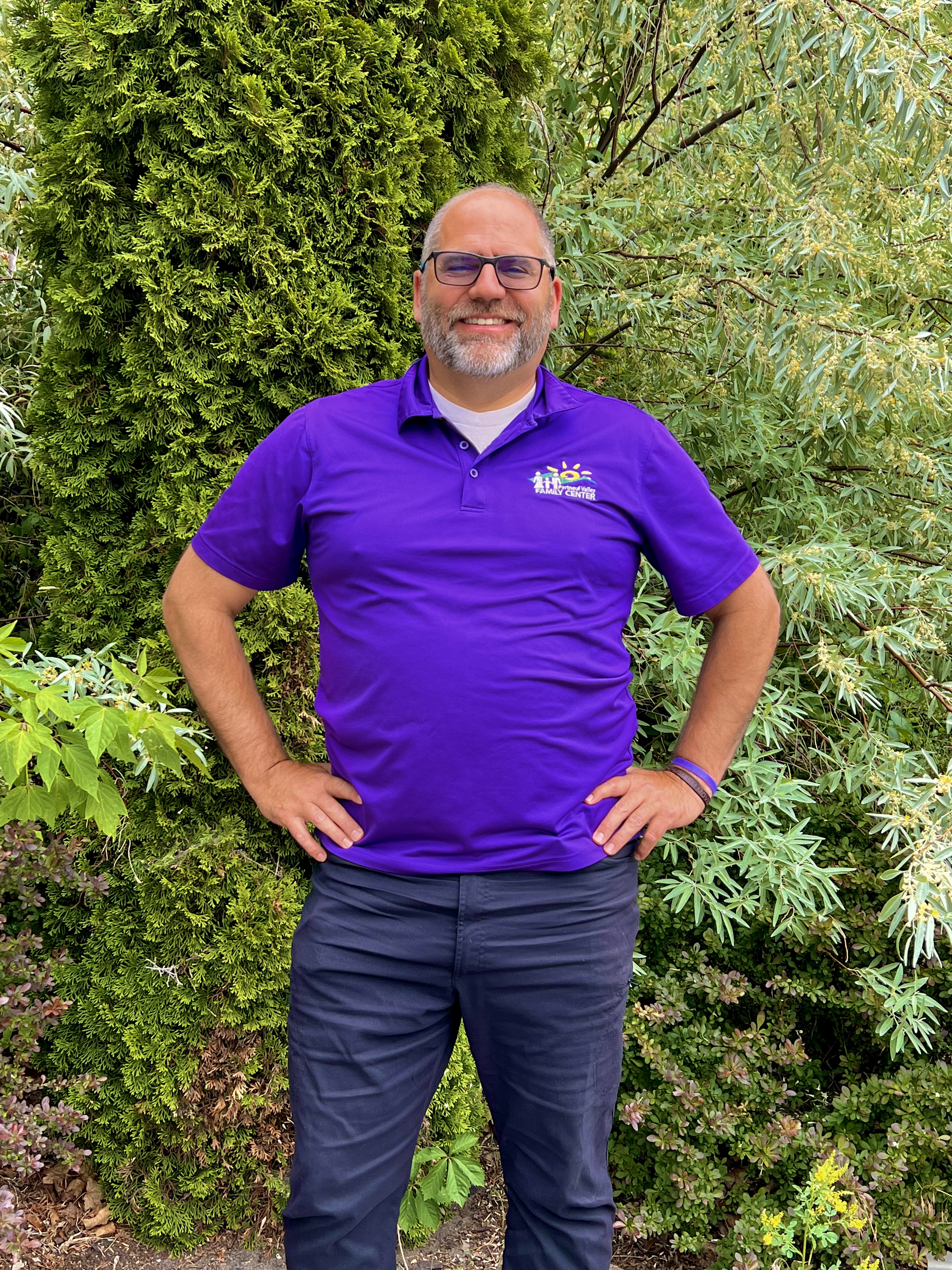 Josh Nielsen, Community Based Rehabilitation Services
If I had to quickly sum up a busy life, I would say I have attempted to live in a fun, exciting, and challenging way - helping where I can and trying to make a difference. Over the last 55 years I have worked as a paperboy, shoe dog, fish processor, handyman, mountaineering, ice climbing, and rock climbing guide. I earned a B.A. in education with a focus on the social sciences, German and gifted education. I continue to work as a teacher, mentor, and coach for School District 25 in Pocatello. I currently teach geography and gifted education. I also coach cross-country and track during the year. One extra curricular engagement is working as an advisor for our truancy program where I instruct students on life skills, educational value and time management one evening per week throughout the year. Another area I have completely enjoyed is working as a CBRS (Community Based Rehabilitation Services) provider for Portneuf Valley Family Services. I have learned many things and imparted expertise in this area as well - attempting to support and influence change in the lives of fellow community members and youth. I continue to enjoy my teaching profession, spending time outdoors, and reading when possible. I enjoy a good movie as well, but find most joy in spending time doing fun things with my children.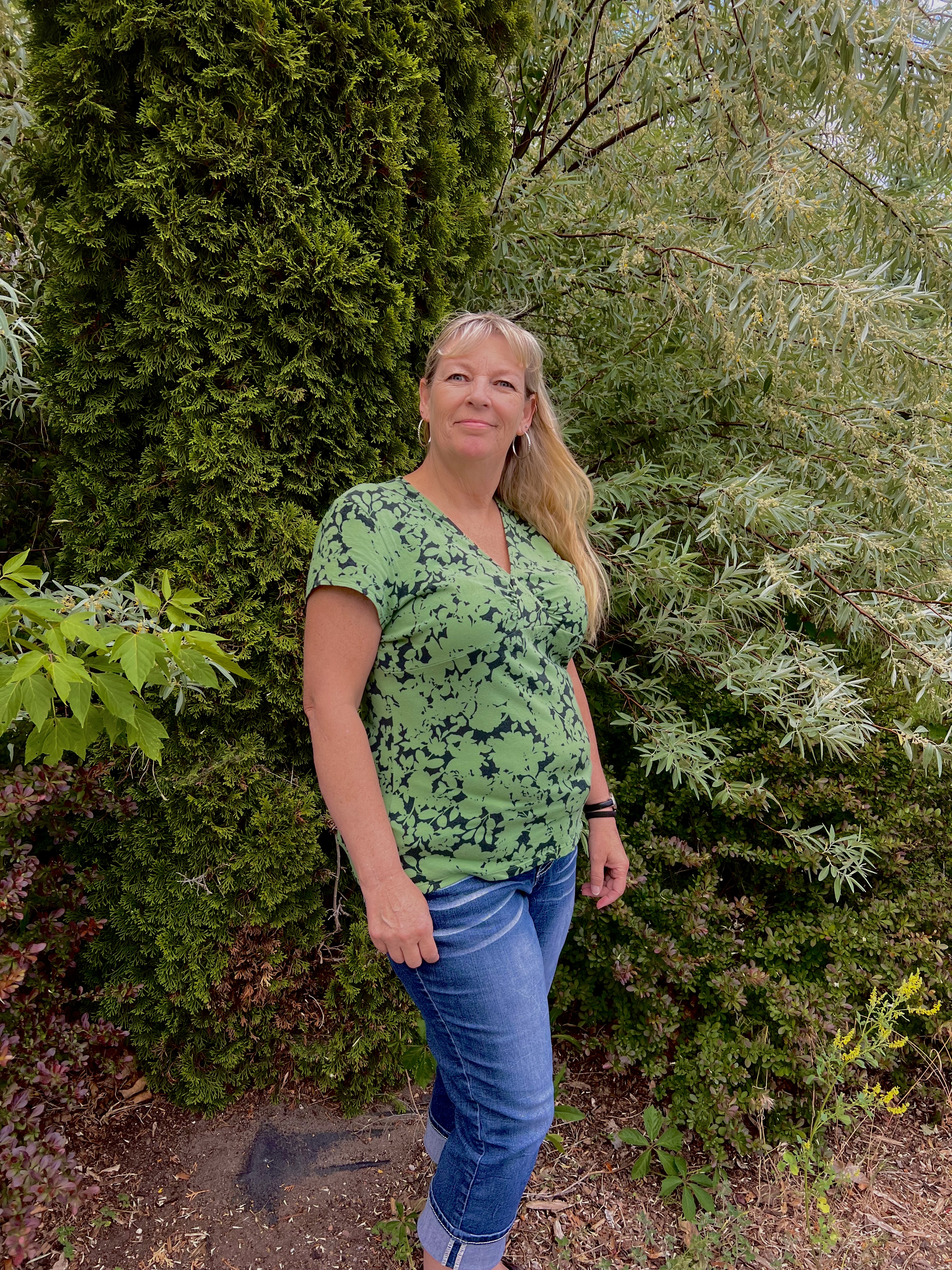 Lisa Johnston, Certified Peer Support Specialist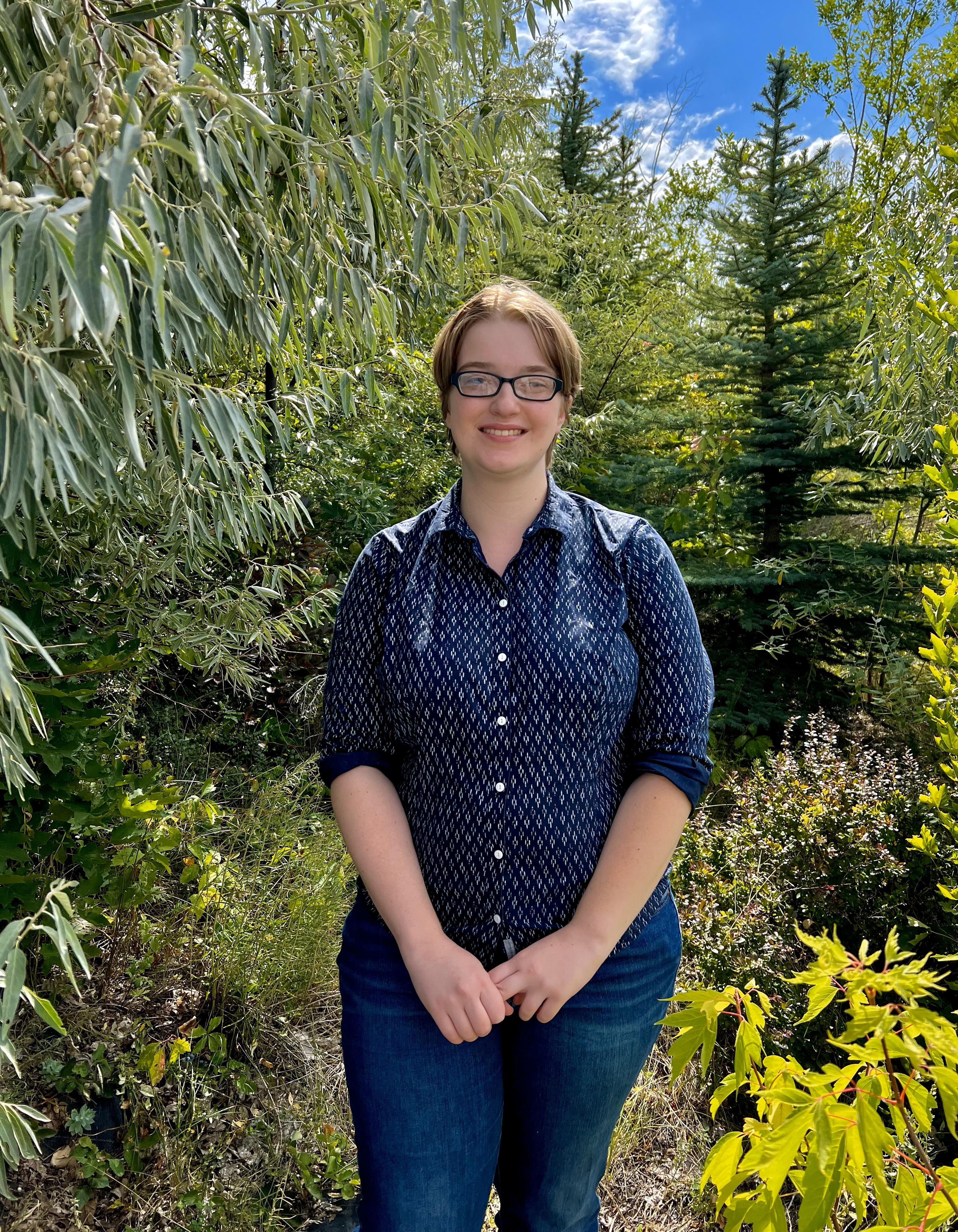 Rachel Cebull, BA Psychology, Community Based Rehabilitation Specialist, Case Management, and Targeted Care Coordination
 I am a Southeastern Idaho native, originally from Idaho Falls. My pronouns are they/them or she/her. After graduating from the University of Montana in Missoula with Bachelor's degrees in Psychology and Japanese, I decided to return home to my roots to be closer to family. I am passionate about making behavioral health care and mental health care accessible to everyone. As a proud member of the LGBTQ+ community, I know how important it is for individuals of all walks of life to feel safe and accepted in their health care setting. I do my best to cultivate that space for everyone I work with, so they can feel free to be themselves regardless of who they are, where they come from, or what they believe. In my spare time I love exploring Pocatello with my partner and dog, seeing my family, playing video games, writing, crocheting, and just about anything else I can get my hands on. I'm always excited to learn something new, and I love anything that can help me be more creative.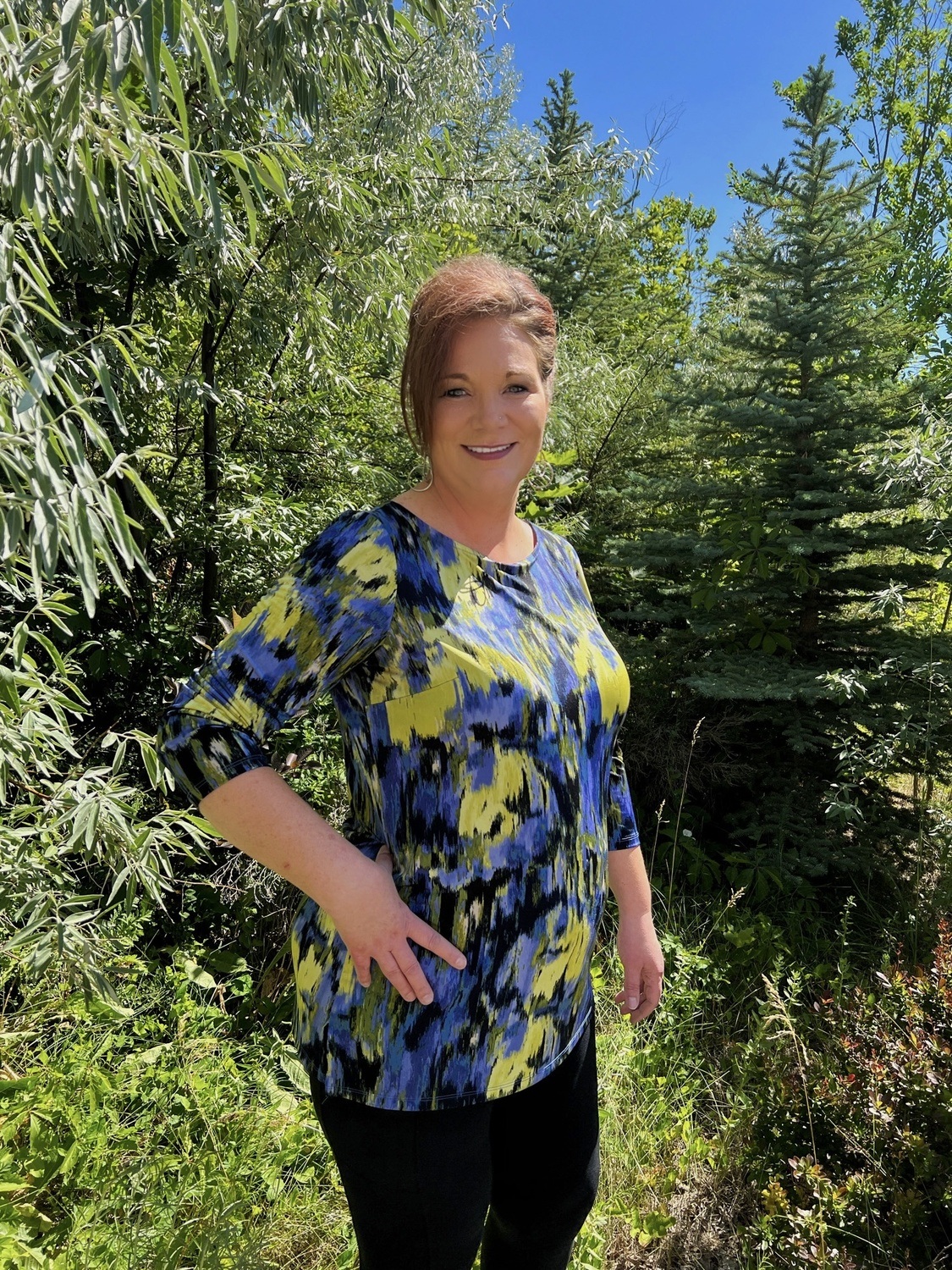 Misty Davis, Office Manager of Pocatello and Soda Springs Offices
Education: Health Information Technology, Idaho State University
Personal: I enjoy bird watching, photography, softball, writing poetry & reading. I love listening to all genres of music, going to concerts, sudoku and spending time with my growing family, especially my grandkids.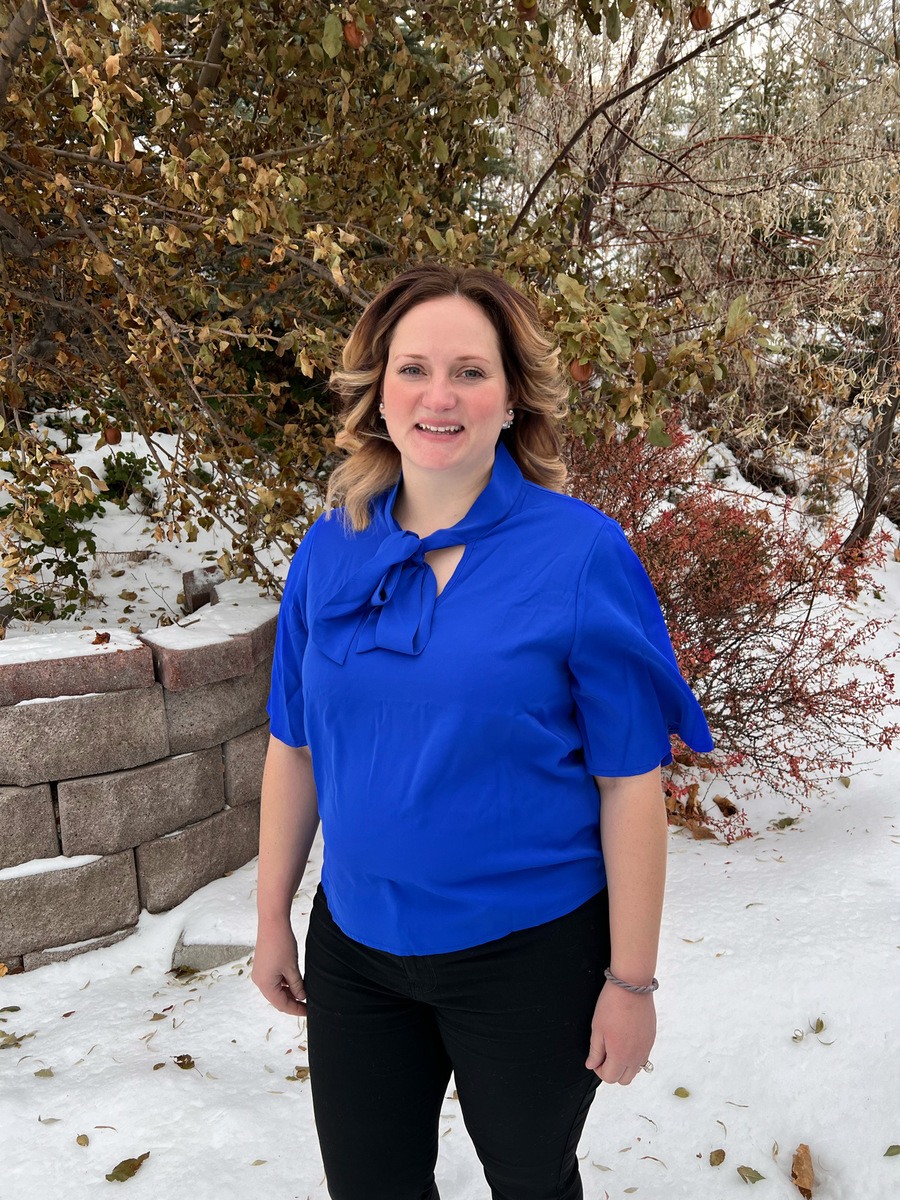 Sheron Berg, CBRS/Case Manager
Sheron was born and raised in Salt Lake, Utah. However, she relocated to Caribou County a little over a year ago after living in Los Angeles, California for nearly ten years. She has a Bachelors of Science in Criminal Justice, with an Emphasis in Human Services. She has always loved working with children and loves helping people of all ages. Her favorite thing about working with clients is seeing them be proud of themselves for accomplishing a goal they have been working so hard on.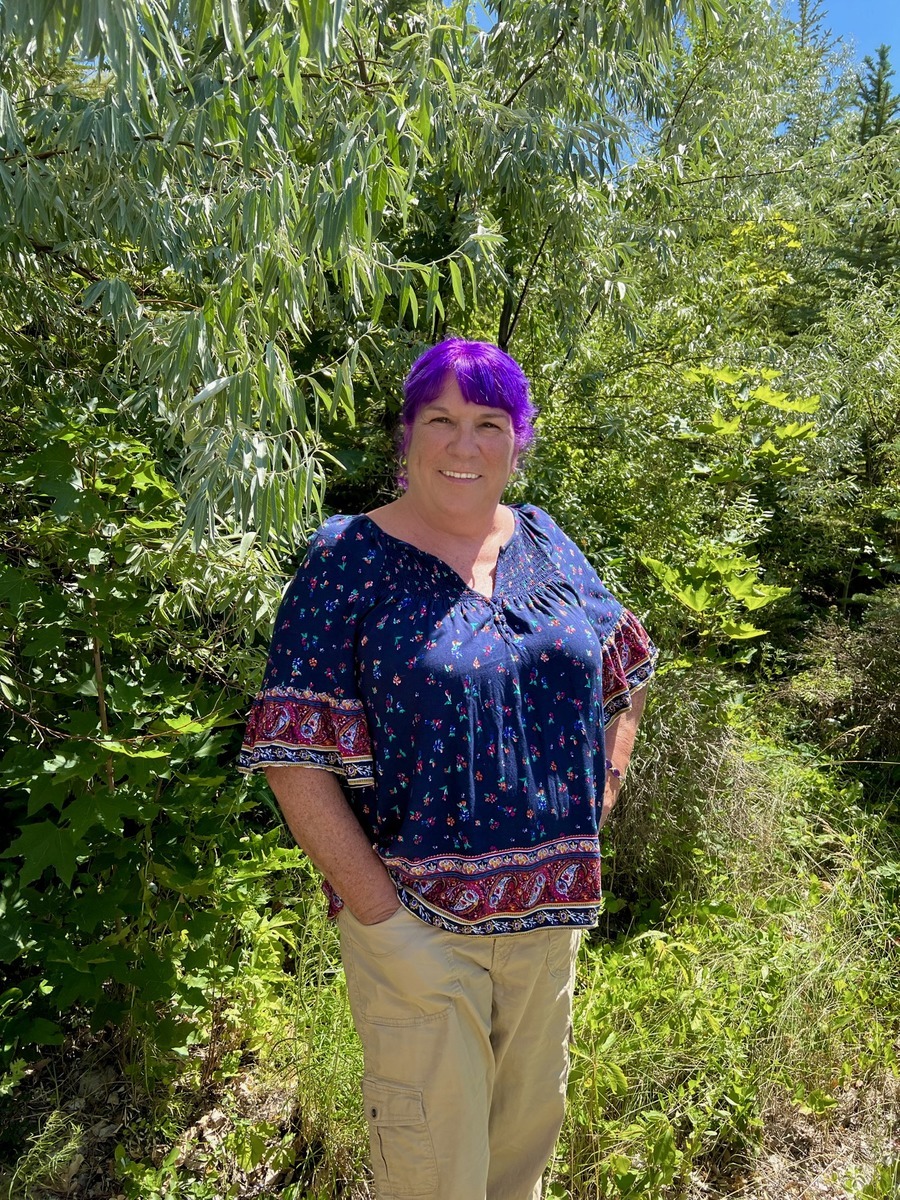 Ronda Schaeffer, LPC
I was born and raised in Logan, UT. I completed my undergraduate studies at Utah State University with a degree in Sociology. During my last year of school, I became pregnant and abandoned my plans to go to graduate school for a time. My family re-located to Soda Springs in 1995. I spent the next 25 years, raising my children and caring for my parents. When my youngest child moved out, I returned to school and earned a Master's of Science degree in mental health counseling. In my free time, I enjoy lazy days at Bear Lake, attending concerts, and spending time with my family.
Kristi Mumford, MA Psychology Community Based Rehabilitation Specialist, and Case Manager
I was originally born in Arizona, but have spent the last 32 years living in Las Vegas. I graduated with my Bachelors in Psychology, from Nevada state University, in 2012. And later, in 2014, graduated with a Masters degree in Psychology, from American Public University. I have previous experience in Drug and Alcohol counseling and with the Department of Child and family services as a counselor. I recently moved to Caribou County and love spending time outdoors and with my family.
We would like to give a huge thanks to Captures by Cantu (aka Miguel) for taking our staff photos!